Students gather to Canvas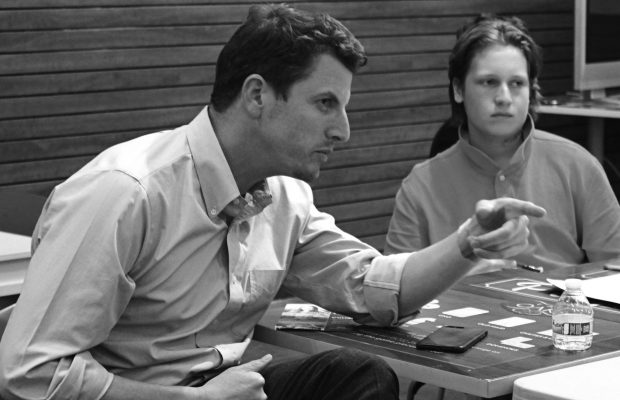 There is a temporary addition to the Thousand Oaks Mall– hidden next to Arhaus is a single room pop-up campaign center where students interested in canvassing for the CVUSD school board election can be cordially shown the ropes.
On Nov. 16, the Conejo Together coalition, which endorses board candidates Bill Gorback, Jenny Fitzgerald and Cindy Goldberg, taught a group of 18 students how to canvas for the upcoming election ,which will be held on Nov 6. The event was free and open to everyone, and those in attendance were from schools within CVUSD, as well as Moorpark High School and college.
"I wanted to learn more about canvassing and what I can do to be effective in local politics and elections," Gus Gress, sophomore, said. Gress has been to and spoken at several school board meetings, and is planning on canvassing on the weekend.
The meeting centralized around student importance in the election. "When you go around canvassing as a student you really know what you're talking about because these are the types of things that affect you every single day," Gress said.
The students were briefed on canvassing strategy, downloading the "Mini Van" app, which provides more specifics on voter demographics. Canvassers can then use the app to locate and contact potential supporters.
The organization has pinpointed exactly which streets and houses will be potential supporters. On one wall of the Conejo Together headquarters, there are plastered three maps of the Conejo Valley, each colored and keyed differently to represent regional support for different candidates.
"When you register to vote, part of what you are doing is you are giving the state and the county an amount of information… and so we can pull from that," John Cummings, Conejo together member, said.
State Senator Henry Stern also attended the meeting. "This is your school, and this is your school board. I actually think you should be able to be elected to it, and I'm looking to change the constitution of California," Stern said.