Take a tour of the Conejo Valley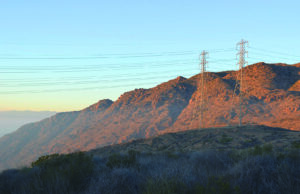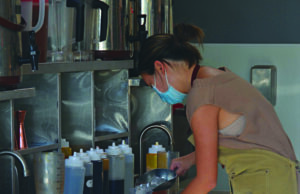 Chakaa Tea Cafe
This September, Chakaa Tea Cafe opened its doors to the public. First started in Arcadia, Chakaa was first opened by a Taiwanese man with the hopes of sh
owcasing different Taiwanese and Chinese culture. Though most popular for their boba drinks, Chakaa offers a variety of teas and fruit drinks and is planning on introducing new items in the near future.
Tiffany Xing is the manager of the Newbury location. "We offer routine green tea, black tea and also milk tea with boba. Everything we have is made with fresh fruits, fresh tea and fresh boba," Xing said.
Cherry Huang, a worker at Chakaa, remembers the lack of diverse cuisine in Newbury Park, and is glad that Asian food is becoming more accessible. "When I grew up, there were no boba places. I remember I had to drive all the way to Northridge for Bon Bon [Tea House]," Huang said.
Xing echoes this sentiment and says she hopes that Chakaa will help bring more culture to Newbury Park. "My friend told me there were Asian cultures around Thousand Oaks. That's why I wanted to bring all the Asian cultures here," Xing said.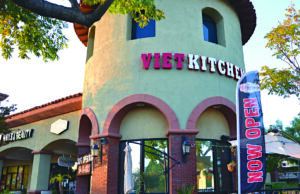 Viet Kitchen
On Oct. 18, Viet Kitchen held their grand opening. Offering a wide variety of foods from Vietnamese cuisine, Viet Kitchen sells well-known items like phở and bánh mì, as well as more authentic dishes like bún (vermicelli noodles) and cơm (rice dishes). Viet Kitchen's menu also includes some non-traditional foods, such as Korean barbeque-inspired chicken wings and their version of cà phê sữa đá (Vietnamese iced coffee). Their desire to bring home-style Vietnamese foods to different areas started after their first opening in Panorama City.
Viet Kitchen's love for the outdoor weather and friendly people of Newbury Park made them want to settle in the middle of the town. Viet Kitchen developed an amazing place to eat, hang out, and enjoy a wide variety of Vietnamese dishes.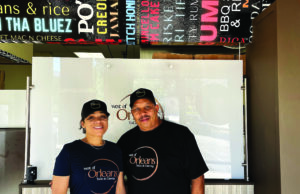 West of Orleans
Opening up in 2019, West of Orleans has had a successful beginning, only offering catering and take-out since their start.
The restaurant offers both Cajun-creole styled foods and a Caribbean-Jamaican mix. "[Our food is] kind of a blend and a mixture of different things and it works well for us because we kind of set the tone," Marcus Webster, the co-owner of West of Orleans said.
Marcus' wife, Trissa Webster, is the other co-owner, and they have been in it together since the beginning. Alongside them their sons also work with them. "We were going to make it simple: to go only and cater, because we do a lot of catering and [to go with] our family. My two sons…come in and help sometimes as well, but we all sat down together and made the decisions," Marcus said.
A major part of West of Orleans' model is customer service. "The customers, your guests, your clients, are one of the most important aspects because they are the ones that are supporting your brick and mortar business enabling you to survive," Marcus said.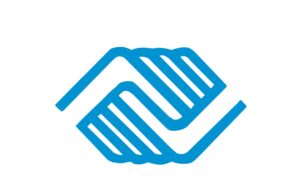 Boys & Girls Club
Boys & Girls Club is a place to enhance the lives of young people and their families by providing a positive environment that cultivates academic success, healthy lifestyles, good character and citizenship.
Lisa Barron is the Site Director located next to Sequoia Middle School. "We have programs that [ranges] anywhere from gymnastics…to dance to stem to steam to robotics to leadership classes to our torch club. Our club [also includes] parties and community service," Barron said.
Emily Luna, the site Program Coordinator, used to be a Boys & Girls Club member, and now works there. "It's basically a place where a kid can just be a kid. Also [they have] the resources of us adults. We just try our best to make sure that it is a safe and fun environment for them to be here," Luna said.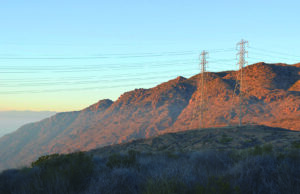 Powerline Trail
Previously known for having a couch at the end of its path, Powerline Trail has become a popular spot to hang out with friends and take pictures. Located in Dos Vientos, the trail offers a picturesque view spotted with numerous electricity towers, each connected with sweeping powerlines.
This popularized spot is great for hiking, sightseeing, and much more. Once in the middle of the trail, hikers and mountain bikers are enveloped by hills speckled with electricity towers. The trail is especially beautiful at sunset, where a view of Camarillo farms and the coastline are lit up by the sky.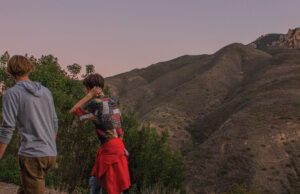 SATWIWA
Satwiwa is one of the most popular destinations for hikers and those looking to learn about the Indigenous populations in the Conejo Valley.
Razsa Cruz, a park ranger who works mainly at the cultural center, explains that their mission is education. "We not only focus on historical occurrences, but we also promote modern and contemporary artists that are in the indigenous community because we want to make sure that they have a presence with the National Park Service. We try to do our due diligence, and make sure that folks know that [indigenous people] are not just written in a textbook and left there, that these individuals are still living today, in society with us, and they still have these strong ties with their ancestors," Cruz said.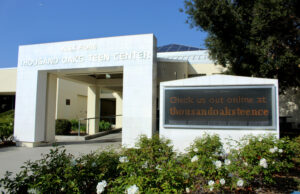 Teen Center
Located on Janss Rd. next to the Thousand Oaks public library, the Teen Center provides a safe space for teens in grades 7-12 to hang-out without feeling crowded by parents but still under supervision. With everything from a game room to an open gym to different classes and programs, there is an activity for everyone.
Emma Teufel has been working at the Teen Center since May 2019 and she believes that the center is a great, safe way for kids to interact with each other face to face, especially with online spaces taking up so much of people's time. "I think it helps kids feel like they have a place to find new friends if they don't have friends," Teufel said. "Nowadays, kids are on their phones so much. So coming here, they really get to socialize with everyone."
Teufel explained how her favorite part about working at the Teen Center is the community it builds. "We just love watching kids come here and grow up throughout the years and really, just have fun," Teufel said.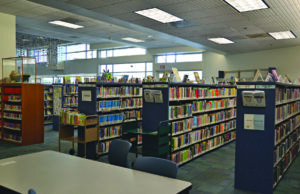 Library
For many, the Newbury Park Branch Library is home to many happy memories. The library has always been a great resource for people in our community of all ages.
Jasmine Lim, senior, has been going to the Newbury Park Library since she was young. Now, she works there as a page, organizing library shelves and putting books and other returned items into the correct order. "I really love books, and my dream job as a child was to be a librarian," Lim said.
Though both this library and its sister location, the Grant R. Brimhall Library in Thousand Oaks, both closed down due to the pandemic, they are back open now and provide a number of helpful programs. "We have like a ton of early readers, young children books so they can start their reading skills early on. There's a ton of nonfiction so for like research projects, psychology stuff, chemistry, like we also have a bunch of AP books and SAT books and other tests and stuff so they're just an easy, free way to get resources that you might need for school, personal business or for fun," Lim said.