Tea Time with Richard Kick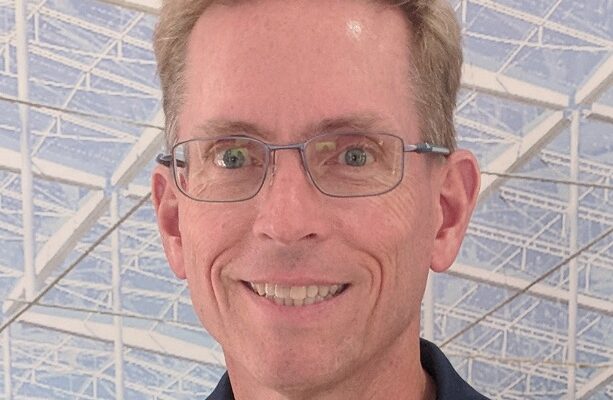 Richard Kick works as a statistics and computer science teacher at NPHS. I had the chance to sit down with him to learn more about his job and what he likes to do in his free time.
Why did you decide to become a teacher?
"When I was in ninth grade I was asked to help with the summer school class because I was required by my school district to take algebra, but I had already taken it in eighth grade and I also took geometry in eighth grade. So, rather than taking algebra again I actually went to a summer school class, registered for geometry, but our school district put two courses together so I went and taught the algebra class in the back while the other teacher taught geometry and I got credit for geometry while teaching the algebra. It was so much fun that I was convinced that was what I was going to do and I have been teaching ever since."
What do you like most about computer science?
"I love the ability to create whatever your imagination can conjure, the only limitation is your creativity. It's a pretty nice field to get into, especially when you see the amount of possibilities that you currently have with computer science. The fact that computer scientists made software where I can connect with people all over the world, that students have written software that you've used has changed the world- that inspires me to continue with computer science and continue helping other people become capable with it."
What are you looking forward to doing this winter break?
"I am going to hang out with my grandchildren, my children and my children-in-laws that are responsible for my grandchildren. That is my goal, to spend as much time [as I] possibly can with them."
If you only had to eat one food for the rest of your life, what would it be and why?
"Probably pizza. I grew up eating pizza, but it was a luxury when I was growing up. We never had takeout pizza. We always would make things called pizza boats, which was a hotdog with some stuff sprinkled in the middle and put on a little piece of dough. We sometimes made Chef Boyardee pizzas, which was a big luxury. Ever since I've had the ability to eat pizza – Chicago deep dish, New York thin pizza, California pizza – I could probably eat them every day just as long as I had a different type of pizza each day."
Who is your role model?
"Both of my brothers are pretty significant influences in my life. My oldest brother had polio when he was two, and that left him with no movement in his right arm other than he could move his fingers. He never took help from anyone yet he never appeared to be restricted by that disability. He played baseball, he got lifesaving for swimming, he played golf, and he just did everything like it was not not a big deal. He still can't believe that I'm inspired by him but I can tell him that just normal, everyday living with no restrictions is inspirational. My other brother became, after six years of not going to college after high school and working in factories, a college graduate and then he went to law school and he became a public defender, then a state's attorney, then a circuit court judge and then he just retired this year as the chief justice of the circuit court. Those people have inspired me."
What is your advice for students this year?
"I loved the assembly the school held on Dec. 16, I don't know if you had a chance to see it, but it was all about resilience. It shows that no matter what your circumstance, if you're resilient and keep working towards goals, it will become so much better. I came from a 10 person, three-bedroom household where things were not easy, but it was normal. As you find challenges and work through them it becomes something that you're now aware of and that resilience will help you throughout anything that happens in the future. This obviously is something no one has ever experienced, this current circumstance that we are in, and the idea that we can actually deal with something that's crazy and come out on the other side as a very positive is the key. To be resilient, take on whatever challenges, whatever difficulties you have. To me the speaker did an excellent job of portraying his particular circumstances and how that also could apply to anyone in life."