Teachers must be prioritized to receive the vaccine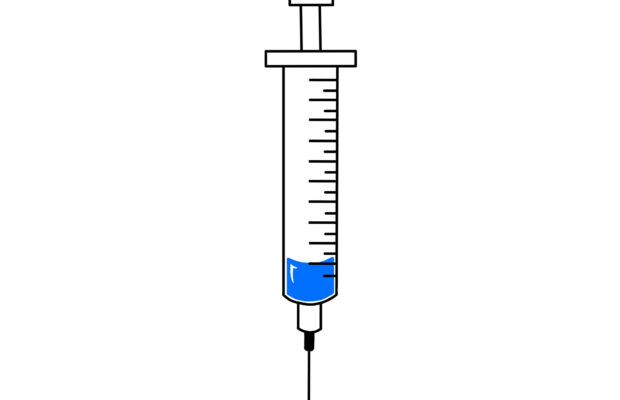 State and federal governments have conducted an inadequate rollout of vaccine doses. With a change in national leadership, hopefully our government bodies will be able to do better. However, the root problem behind the lack of vaccination for teachers goes much deeper than just the quantity of doses. If reopening schools is truly a prime concern, then teachers must be given priority for receiving vaccinations. 
There is no better way to prioritize students than to prioritize teachers. When it comes to reopening schools, ensuring the safety of teachers should be a number one concern of any district. The best way to protect teachers is to make sure that they receive the COVID-19 vaccine before returning to the classroom.
It is clear that remote learning is not ideal for anyone, students and teachers alike. But the dangers of the pandemic are inarguably clear as well, and with positive cases and deaths at its highest, any compromise is a lose-lose situation.
Teachers are currently not given first priority to receive the COVID-19 vaccine. They are scheduled in phase 1B tier 1 in Ventura County, grouped with all over 65 and behind laboratory and cemetery workers, who are currently being vaccinated. 
Under Gov. Gavin Newsom's current initiative to start reopening schools as early as February, this is a major failing. With vaccination, arguments around safety and stress for teachers who must prioritize themselves and their families, alongside their students, would be entirely eliminated. Teachers would feel significantly more comfortable in the teaching environment, which would allow for a smoother and safer transition into regularity, as well as improve the relationship between teacher unions and their districts.
Most of the problems on the logistical side of reopening are based around the safety of teachers, as they have no choice in whether they will return to school and will be seeing multiple cohorts of multiple classes per day. Following the end of the COVID care act back in December, teachers no longer have the ability to take paid sick leave if and when they contract the virus, to no fault of their own, adding to their stress and risk. In turn, these inevitable absences will exacerbate existing complications with the substitute teacher pool in CVUSD, creating a vicious cycle that will render reopening ineffective. By giving teachers priority to get vaccinations, these issues all become much more manageable. 
Teachers are essential workers, and those in CVUSD have adapted to massive once-in-a-century changes with success. Teachers need to be rewarded for their contributions. The bare minimum that they should receive is to be able to teach in an environment where they are not at fear of getting and spreading a dangerous pathogen. State and federal governments need to stand up for teachers across the nation and empower the calls for a safe school reopening.