The Golden Globes makes a mockery of talent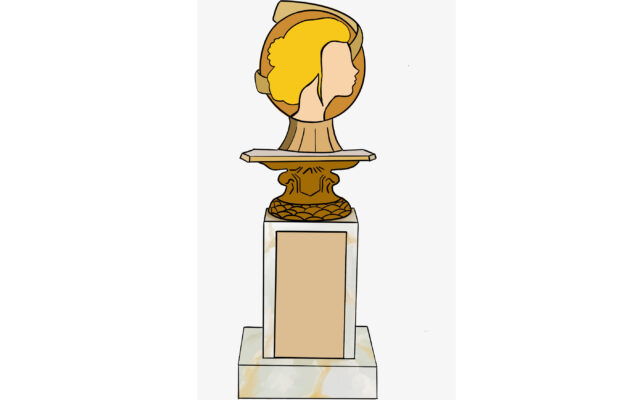 The Golden Globes nominations this year were a spit on the diverse scope of talented people in the industry and the progress entertainment has begun making in representation by boosting, almost singularly, white actors and directors. 
Award shows, being the primary portrayers of success, have an obligation to reinforce and properly recognize the entire, diverse range of media. No matter how discredited the Golden Globes are by the general public and media, they have a significant impact on credibility within the industry itself. These awards have a responsibility to improve their nominations.
The film "Music," directed by neurotypical singer Sia, was nominated for best picture in the musical/comedy category, despite facing deserved controversy for featuring no autistic actors, making a mockery and caricaturing their autistic characters and partnering with Autism Speaks, an organization famously hated by autistic people. The autistic community was deprived of having accurate representation in mainstream media with this indulgence project forced against them. The Golden Globes's inane choice to reward such a damaging film is a million steps backwards, and not only perpetuates harmful autistic stereotypes, but encourages them.
In the best actress categories, white women dominated the nominations. For one example, Lily Collins was nominated for best television actress in a comedy/musical series for her show "Emily in Paris" on Netflix. While the show was entertaining and lighthearted, television shows that sent powerful meanings, reflected on crucial issues that the world faces and starred women of color were left with no nominations. 
Despite the lack of diversity and representation of talent throughout the Golden Globe nominations, some of the nominations were worthy. "The Queen's Gambit" picked up two nominations for best limited series and Anya-Taylor Joy for best actress in a limited series. The homage to chess represented through a young girl stepping up to take center stage is enjoyable to watch and contributes to the world advancing in acknowledging female intellect.
"I May Destroy You" starring Michaela Coel was deprived of a single nomination. This show pushed the boundaries of television with incomparable storytelling. This show takes the viewer on the journey of a woman of color not being able to reverse her life after being assaulted as she reevalutes her purpose in life.
The precedent that the Golden Globes set with this year's nominations was appalling and evidence of their continued failures to move forward with representation. While not wholly unsurprising, it's disappointing to see these respected institutions perennially disrespect their audiences and perpetuate racism, sexism, ableism and a whole host of other -isms. As long as the Golden Globes and all their sibling award shows have a platform, they must do better.