City discusses new wildlife crossing in Thousand Oaks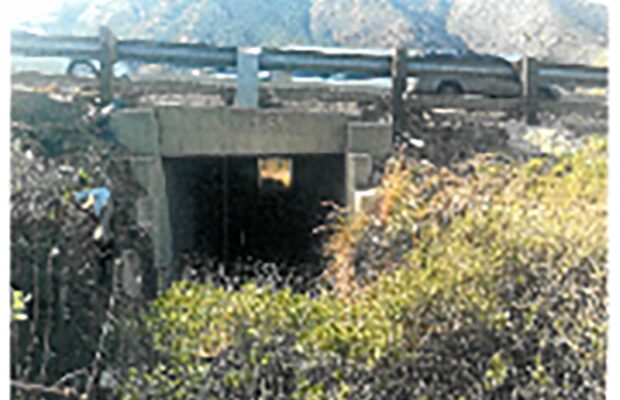 The near completion of obtaining funding for the $87 million need for the Liberty Canyon Wildlife Bridge in Agoura Hills has inspired discussion around adding another wildlife crossing in the Thousand Oaks area to prevent animal casualties from crossing roads and freeways. 
Ana Beatriz Cholo, the Santa Monica Mountains NPS Public Affairs Officer, explains how wildlife crossings are extremely beneficial for all wildlife. "I know we talk mostly about mountain lions using these wildlife crossings, but you know, other kinds of carnivores in the area would certainly benefit from it. You know, bobcats, coyotes, deer, raccoons, possums," Cholo said. "Mountain lions need their own space. And they require a lot of space…they don't share very well with other mount lions, especially the males. So they need to find their own space and that could be between 150 to 20 square miles," Cholo said. Mountain lions need wildlife crossings in order to fully disperse to live in the land peacefully amongst each other.
Beth Pratt, California Regional Executive Director of the National Wildlife Federation and leader of Save the Cougars, plans how out how to get animals to use the bridge. "The greatest way we get them to be used as the animals themselves, they don't want to use cross our roads. They are forced into it often but so putting up these crossings, you see enormous success rates, you know, 80-90 percent," Pratt said. "Other thing you can do is landscape and vegetate the habitat leading up to the crossing so that it mimics the natural environment. Also you have fencing that leads them to the crossing and doesn't allow them to cross at other places," Pratt said.
The more wildlife crossings, the better for the ecosystem. In Agoura Hills, the new crossing will be transformative. In Thousands Oaks, the City Council already has a location in mind: about halfway down the Camarillo grade. Al Adam, city council member, explains, "There is an underground passage underneath the freeway, believe it or not, it was a shepherd's crossing at one time, and, you know, it's pretty big and wide. Why couldn't that be transformed into wildcraft crossing," Adam said.
Thousand Oaks City Council Member Claudia Bill de la Peña and Adam both talking about starting the process. "Well, we're gonna have to look at it and evaluate it and see something that can be done. Obviously, we're gonna have to find out how expensive it would be. But certainly, that's something worth looking into," Bill-de la Peña said.
Wildlife crossings can be very beneficial for animals living in the Santa Monica Mountains."Wildlife crossing like this would really help connect their, their habitats and you know, increase genetic diversity, Cholo said.
The wildlife crossing will not just help the wildlife, it can improve the economy by adding numerous jobs and infrastructure to a city or to the state. Potentially someday in the future, funding for wildlife crossing could even become apart of an annual infrastructure package.