Trump acquitted by the Senate for the second time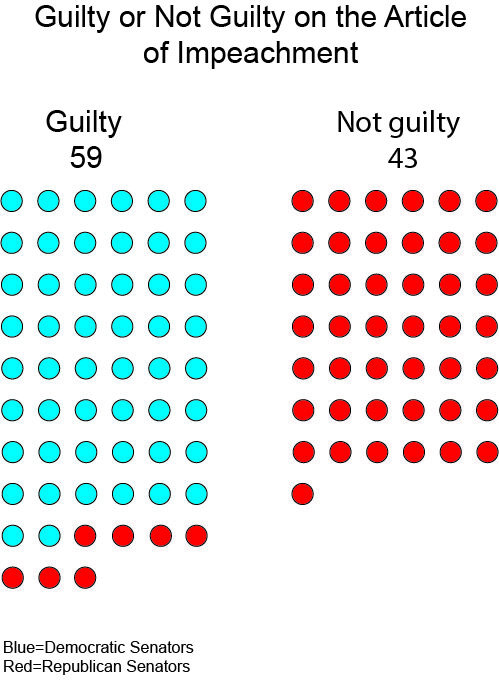 Former Pres. Donald Trump was acquitted by the Senate in his second impeachment trial on Feb. 13. The Senate voted 57-43 in favor of convicting Trump of inciting an insurrection against the U.S. Capitol, which was not enough for the two-thirds requirement to formally convict and prevent Trump from holding public office in the future. 
All Democratic senators voted to convict, along with seven Republican senators: Mitt Romney from Utah, Susan Collins from Maine, Lisa Murkowski from Alaska, Richard Burr from North Carolina, Bill Cassidy from Louisiana, Pat Toomey from Pennsylvania and Ben Sasse from Nebraska. 
On Jan. 6, Trump made a speech to his supporters while Congress began to count votes to confirm the next president of the United States; in this speech, he allegedly encouraged them to storm the Capitol. Soon after, Trump's supporters began to riot and break into the Capitol building. On Jan. 13, the House impeached Trump on the basis of "incitement of insurrection." When the trial began, the prosecution brought forth videos and interviews with rioters to argue that their motivation for rioting was Trump's speech.
To counter this, Trump's lawyers denied that his speech was the cause of the violence at the Capitol. Further, they argued that this trial would be redundant as Trump was no longer in office. The team's main defense was that Trump was protected under the first amendment and therefore should not be prosecuted.
With ten House Republicans voting to impeach and seven Senate Republicans voting to convict, this was the most bipartisan impeachment in American history.