UC campuses are striking for a change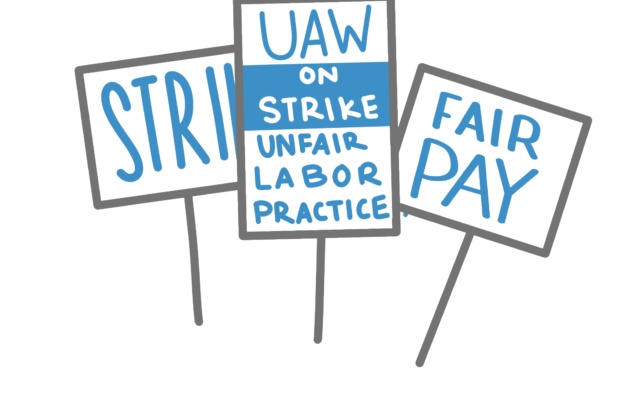 All over California, thousands of students are on strike against University of California (UC)–the world's leading public research university system. The protesters, postdoctoral scholars, academic researchers and graduate students employed as researchers, instructors, teaching assistants, tutors and readers are aiming to have higher wages, improved leave for parents and caregivers, childcare support and full funding for public transit.
On Nov. 14, this strike was organized by 48,000 people. Rafael Jamie, President of United Automobile Workers 2865, which represents 19,000 of the 48,000 workers going on strike, accused the university's system of "failing to support a diverse workforce, which undermines the quality of research and education."
Many students on campus are unable to afford places to live and the universities are not properly addressing this crisis. "The university's proposals do not adequately address the affordable housing crisis confronting our members," Jamie said. An article from the Washington Post stated that this crisis was driven by state and federal divestment from colleges and universities starting in the 1970s. Furthermore, divestment has led to privatization of public institutions, meteoric tuition growth, and rising student debt. Regimen professors who enjoy job security are now only teaching one quarter of university classes and teaching one eighth of university lab research. Most people teaching college level classes are not even sure if they will have a job next semester as they do not have tenure, meaning they do not have job security. California is mainly a pro-labor state and the cost of living here is very high, making it more difficult for graduate students to make livable wages.
The Washington Post also stated that universities have denied all allegations of their negotiators breaking the law during bargaining. This strike threatens the disruption of classes, research and grading ahead of final exams at all 10 UC campuses. The post interviewed a UC Santa Cruz teaching assistant who said that the rent was unbearable and workers remain underpaid. "In this country education is already something for the elite, and the UC does not care about making it more accessible. They don't care if you're homeless, as long as you are paying tuition. They don't care if you don't have money to put your children in daycare or preschool, as long as you are producing data," the teaching assistant said.
The cost of UC on-campus living has become more expensive. The World Socialist website reported student housing used to be more affordable compared to off campus options. However the massive rent increase last year has created a financial burden for UC graduate students, hence the reason so many are participating in the strike. It has been 17 days since the UC strike started, now entering the third week. UC Postdoctoral scholars and academic researchers have reached an indefinite agreement that would elevate their pay among the highest in the nation. UC students participating in the strikes will not be returning to campus until a mutual agreement with 36,000 graduate student employees is finalized.