Valentine's Day is Overrated (and a Capitalist Holiday) But This Playlist Isn't: February Music Suggestions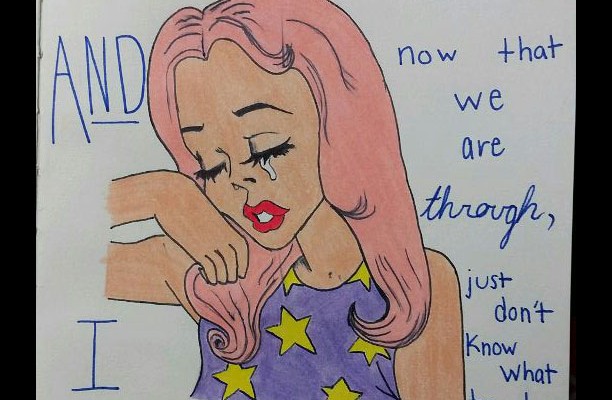 So maybe you have a date or maybe not, but you can definitely fall in love with these sick beats.
"Madonna" by Black Honey – If I were reborn as a song in my next life, I would want to be this song. No, it doesn't have anything to do with Madonna, unfortunately, but it tests borders with it's lazy yet raunchy vibe. "Madonna" is that girl who looks effortlessly chic in a t-shirt and jeans who you wish you could be or be with.
"Ignition (Remix)" by The Wind and the Wave – The Wind and the Wave's cover of "Ignition" brings a fresh indie twist on a classic R&B song with not only its role reversal of the singer but also it's slowed down and lighter instrumental background. It's definitely not R Kelly, but give it a try if you liked the original.
"Yellow Eyes" by Rayland Baxter – If you are one of those people riding in on the hipster-coffeehouse wave, this is the song for you. It's subtle yet smooth and great to be played on your vintage record player from that trendy thrift shop.
"All the Time" by Bahamas – Similar to "Yellow Eyes", "All the Time" is also subdued and great for relaxing to. Although simple lyrics are contrasted with the use of an electric guitar, the strange combination is nice to bob your head and sing along to.
"Electric Feel" by MGMT – If you are like me and don't have a million dollars to go to Coachella, you can pretend you're at the famous rave with this song. Sure there are no overpriced hot dogs or random famous people at your humble abode, but you can still have fun jamming out to catchy techno pop.
"Never Let Me Go" by Florence and the Machine – For those of you who actually like Valentine's Day, this song is the perfect one to sing to your lover because of its sweet lyrics and loud, hopeful melody. You can belt it out dramatically and show off that beautiful voice of yours, or just lip sync it and you'll be just fine. (Do I smell Winter Formal?) 
"I Just Don't Know What to Do With Myself (cover)" by The White Stripes – Here's to procrastinating and continuously saying "I'll start later" because you keep thinking about that one person. The song itself is about not knowing what to do after a breakup, but having absolutely no idea what to do can be applied to so many other aspects of life as well.

"Amsterdam" by Imagine Dragons – For wistful and bittersweet thinkers like myself, this


song is the perfect "it'll be okay" tune. After hours of suffering and crying over math homework, you can pretend to be a deep philosopher while listening to the inspiring chorus.



"Heart Shaped Box" by Nirvana – Despite the title, "Heart Shaped Box" is a tribute to anyone who didn't make Feb. 14 the best day of the year. Did your special someone turn you down? Get your anger out with Nirvana's hit (although Nirvana songs really work for any angry, angsty teen situation).

"Ain't No Rest For the Wicked" by Cage the Elephant – And finally, for all those anti-Valentine kids out there, "Ain't No Rest For the Wicked" is the perfect, bad-ass anthem for driving in a convertible with some sick shades.