Ventura County moves back into the purple tier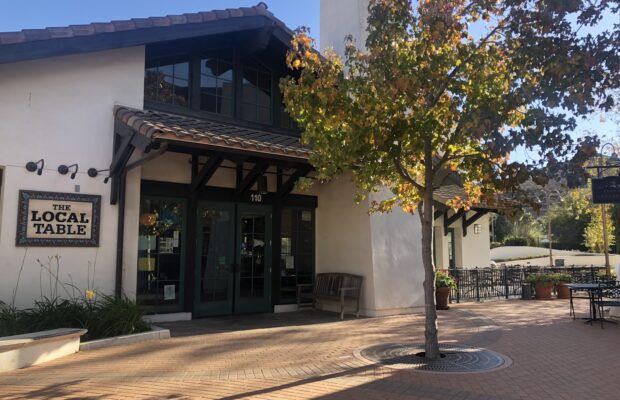 Ventura County has officially been moved back into the purple tier, a mere couple of weeks after the county received news of being moved to the red tier. The red tier permitted businesses to have indoor dining, gyms to reopen and schools to begin in person attendance. 
Regarding schools, everything will stay the way it is with middle and elementary school students attending in-person in cohorts. High school was set to open in-person learning in January and will continue to do so unless dramatic changes occur. Cindy Goldberg, president of the board of education for CVUSD explains that in-person school in this district is actually quite a bit safer than many may think. "Dr. McLaughlin gets data based on zip code. Our zip codes are in, mostly in the orange [tier]. One of them was even in the yellow, so like it just sort of depends on how they calculate it," Goldberg said. "The entire county currently is purple but we are doing a little bit better here than other places in the county so that should give parents and students and teachers some measure of confidence." 
As of right now, the only reason schools could shut down would be because of health reasons specific to the amount of students that may be positive, but not different colored tiers. "Let's take [elementary school], a student and their family tested positive… that entire morning class had to quarantine," Goldberg said. "If the teacher tests positive then the afternoon class of that teacher would have to quarantine… [there's no] hard and fast rule because it just sort of depends." Goldberg assures parents that schools will be informed of any positive tests and procedures that will be taken. "I think it's currently if five percent of your school is in that situation then your whole school would close and quarantine for…14 days and then come back," Goldberg said. 
Businesses face stricter restrictions. For The Local Table, they are allowed to serve outside on the patios. Giorgio Pierangeli, the owner of The Local Table, explained the struggles that his restaurant is facing. "We just run a lot of heaters and upgrades to try and make it more pleasant… it's very difficult and also the cost of the heating and everything," Pierangeli said. However, through all the difficulties, the business still must uphold county safety guidelines. "We have temperature control for all the employees," Pierangeli said. "When we arrive, we sanitize the entire place, all the tables, all the areas." The Local Table also has a scannable menu to avoid touching the same menu when ordering and preventing lots of contact. 
Other businesses, such as Bollywood Spice Cuisine, have faced similar situations. Ravindra Kumar, the owner of Bollywood Spice Cuisine, acknowledges the difficulties his new business is facing. "We are still doing marketing. But then, since we bought [the business] in February and COVID started in March… we didn't have enough time," Kumar said. The restaurant does takeout but in contrast to The Local Table, not much outdoor dining. In terms of safety, they follow the standard protocols. "We use the sanitizer, mask and gloves," Kumar said.