Westminster Clinic continues serving community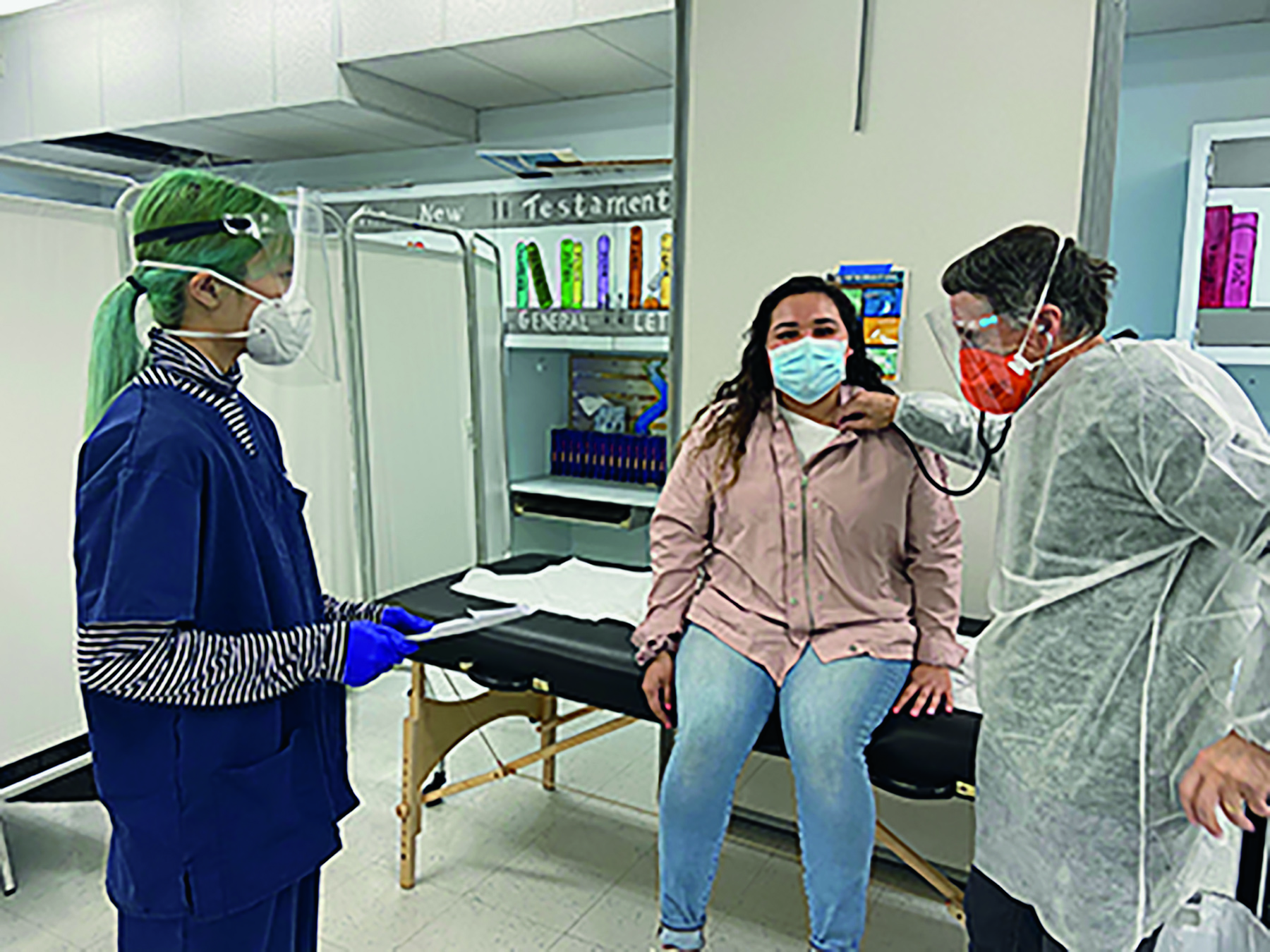 Standing in the shade of two bright blue Easy-Up tents, a group of high school volunteers hand out free boxes of fresh produce and healthy groceries to a middle aged woman holding her young child by the hand. Behind her, a long line of patients stretches through the parking lot and around the corner of the Thousand Oaks United First Methodist Church, where the Westminster Community Care Center sets up every Wednesday evening.
The free clinic, established in 1994, is a non-profit, private community care center that serves Ventura County's working poor and uninsured citizens, embodying a philanthropic spirit of giving back to the community and helping those in need. The clinic is entirely driven by motivated volunteers, including many high school students who are exposed to experiential healthcare education and learn important skills about empathy and leadership. Emily Ho, senior and student manager at Westminster Clinic, speaks on how her experience with racism inspired her to volunteer. "The clinic also largely serves an elderly Latinx population, and volunteering here [allows] me to help people who weren't fluent in English gain healthcare," Ho said.
Every week on Tuesdays in Oxnard and Wednesdays in Thousand Oaks, the clinic offers basic non-invasive health care, as well as health supporting programs and services, to over 100 patients on a first come, first serve basis. Volunteers interact with the patients to learn their medical history and take vitals. Every year, students like Darlene Barillas who demonstrate exceptional patient care and leadership skills are appointed to be managers of the clinic. "A typical night at the clinic is coming in and setting up the main room where volunteers take their patients' vitals and ask them questions and setting up the doctor rooms where patients go in and see the doctor" Barillas said.
Several programs and workplaces have been shut down or modified due to the COVID-19 pandemic. Westminster Clinic was not spared. Andrea D'Souza, junior, explains the precautions being taken. "In regards to COVID, we now take larger precautions and wear masks, face shields,and gloves. I still volunteer there now, but with greater safety measures," D'Souza said. Even programs hosted by the clinic have been altered to ensure the participants' safety. "Now we have doctors who do telehealth, which is where doctors can communicate with the patient through the phone or a laptop…many of the programs we usually had in-person are now over the phone or aren't occurring." Barillas said.  
Even though COVID-19 has interrupted normal proceedings, volunteering at the clinic still has the same value and impact on the volunteers. "I can't give a lot of details because of HIPAA, but I really bonded with one patient. With them, I saw just how important one prescription of medicine was for preserving their health and wellness for the time frame they didn't have health insurance," Ho said.