When creativity takes over the pen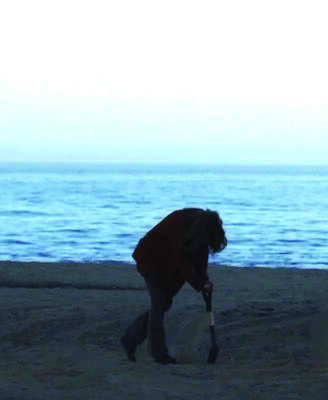 Prologue
The small yet present writers of NPHS go above and beyond the writing required in their English classes. Talented script writers, poets and authors are among campus, changing the world one word at a time through their artistic insights. Writing outside the classroom is highly beneficial for creative expression.
Books
For many of these writers, much of their time is spent working for long periods of time on their long-form ideas and bringing their stories to life. Our school is filled to the brim with student authors ready to write the next great American novel.
Many of these students use their writing as an escape from what they consider to be the mdanity of life. Maxwell Hellard, sophomore, has written two fantasy novels in his series entitled "Michelle Sage," the sprawling story of a kingdom's queen on a quest to save the world. Hellard oten uses his time at school to flesh out his ideas. "I think school is a criminal waste of time," Hellard said. "So instead of doing my work, I often write notes and jot down images or other notes about the books on my homework, on classwork, on desks or on anything I can find. I think you just need to work with what you have and I don't have too much time due to school and activities."
Hellard has plans to finish the "Michelle Sage" trilogy and publish the books all at once, however, before he can do that, he wants to keep editing. "Editing gives you a chance to explore things that you missed and make things tighter so that you can be more proud of your work," Hellard said.
While Hellard likes the process of editing the most, some students like Ajay Madhavapeddy, sophomore and author of "Monsters as Men," and "Spirits of Eternity," definitely prfer writing. "Writing books inspires creativity," Madhavapeddy said. "I also run a D&D campaign, and in the campaign, I just kind of pull ideas out. I don't plan anything and it's kind of that way with writing books. When you're planning it, you just pull ideas and just set out an entire storyline just randomly at some point."
Writing books isn't an easy task, and can often take an extremely long time. "The past two books took about a year to write together," Madhavapeddy said. "And the book I'm currently writing is probably going to take only six months to finish the first draft." Madhavapeddy has also been able to make his writing public, posting both of his novels on the internet for everyone to read. "Monsters as Men" tells the story of a fallen protector attempting to regain his power, and "Spirits of Eternity" is about a power-hungry girl on a journey for revenge. Both books are currently available on royalroad.com.
However, some student writers find inspiration in more unique avenues. "I had this really weird dream," said Dean Gillard, senior student author of "The Bewilder." "Then I kind of felt like writing about it just because it's pretty crazy…I took a lot of melatonin by accident. And then I just went crazy, you know?"
Gillard has not only published his novel, but has begun sales of the book to anyone interested. "I sold a decent amount. I got some printed and then just told people about it, posted about it on social media and then people bought them and I just distributed them myself," Gillard said. He is currently printing more copies and plans to make more sales.
To many, writing books is both a creative medium to share stories and a relaxing pastime for anyone to enjoy. "I'm very excited by writing and the opportunities that it brings out, but sometimes, it can be very daunting and if you don't have the words already in your head, it can be a little scary, but you have to just go for it," Hellard said.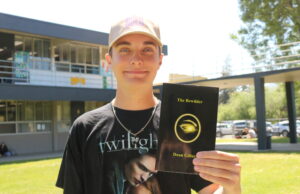 Dean Gillard, senior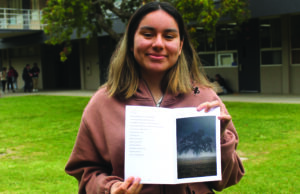 Ashley Solano, senior
Poetry
Through conveying thoughts, feelings, emotions or themes, poetry is a special type of literature focused on the aesthetics of language, wordplay and rhythm. The literary form serves as a creative outlet for people that desire to write out their feelings and thoughts in an artistic way. Here at NPHS, many enthusiastic poets embrace the beauty of poetry through their artistic word choice, emotional expression and personal touch.
Even since completing an exciting poetry-related extra credit assignment in her freshman year English class, Sophia Di Stefano, senior, has continued to write poems that express her inner thoughts during her free time. Having a busy schedule with full IB and being ASB president, Di Stefano only writes meaningful, quality poems when she can. "I don't think I force [the process]… I really just only have a couple of poems that I really liked that I haven't deleted or gotten rid of or shifted around," Di Stefano said. To deal with any things on her mind or stress in her life, Di Stefano utilizes poetry as a creative outlet. "I think [poetry] is a great way to shove a lot of emotion and meaning, and literary elements into just one form," Di Stefano said. "Instead of…what people use [as outlets] to write short stories, or novels, or things like that, or even journal, …I found that it's easier for me to use poetry as a lens, to look at the world and to get exposed to a different world."
Ashley Solano, senior and member of the Bold In Italics literary magazine, has had a knack for writing poems since middle school, and poetry serves as a safe space for her to write about a variety of significant topics. "It helps me to organize my thoughts and put my thoughts onto paper until it [becomes] pretty," Solano said. Solano believes that there are many subjects to write about, proving the boundless nature of poetry. "There are many topics I can write about, like animals or nature, sometimes people, other times myself and my teammates… I like to write things that I enjoy," Solano said. "Sometimes the Internet helps me search up interesting topics."
Apart from standard NPHS English class writing such as essays or extended paragraphs, Lucia Lemieux, NPHS English teacher and avid poet, stresses the importance of poetry as extremely beneficial for students to know and write about. "I think that poetry is probably something that should be taught in all classes [because] it opens people up and it allows for expression," Lemieux said. "Some people may not be great essay writers, but they can end up being really good poets." In addition to poetry being critical to English classes, Lemieux believes that poets have always had great power and are very powerful when writing their words out. "Poets are the conscience of the world. And I think that expressing things that have a universal truth, it can connect people, and it can make people feel better and feel that they're not alone," Lemieux said.
Through the thick and thin of high school life, Di Stefano continues to write poetry when she feels inspired, as it is a nice creative outlet to release emotion into. "[Poetry] is more [meaningful] when I I feel inspired is when I do it," Di Stefano said. Once she has some free time, Di Stefano will freely express herself through poetry. "If there's no pressure [in life] because I have enough pressure in my life, and everyone has enough pressure, these outlets are supposed to be when you're not feeling pressured, and it's natural, and that's what inspires you."
Filmmaking
Some students at Newbury Park High School find that film expresses stories differently than all other modes of storytelling. Hayley Harris, junior, enjoys screenwriting, but she is drawn to the medium of film because of its visual nature. "I think [film] is different because it's more accessible than reading a book for the general public. I think the visual elements along with the sonic elements are what help it stand apart from other mediums," Harris said. "It's changing, there's so many different parts of filmmaking that there's no way you can get bored of it because there's so much you can do or explore and learn about."
Inspiration for script writing often comes from something which appears insignificant at first glance but is symbolic for something much larger to the writer. Joshua Gonzalez, senior, composed a story that followed a schizophrenic girl who experiences a phenomenon known as the Jerusalem syndrome, drawing his inspiration from school. "[Inspiration] can sometimes come from small things. I got the Jerusalem syndrome idea from my senior capstone project," Gonzalez said.
Script writing is also unique in that it allows for one's writing to be visualized and allows for a wide range of creativity. "Script writing follows a completely different format in comparison to other forms of literature because instead of deriving emotion from readers, the script acts like a blueprint for the actors so they can bring characters to life," Carr said.
Tyler Lacy, junior, believes films are a more efficient way of telling stories than written words are alone. "It's easier to see. You can hear everything around you. You actually see and hear that world, rather than read it. You can read it but when you do you actually have to process and think about that image while, in film, the image is there. You hear the actors really display something that's tense. You can't see that in writing without them explicitly telling you their facial expressions," Lacy said.
Lacy hopes to work with visual effects and computer generated imagery, citing the imaginative aspects of the medium as its main selling point for him, "Making your own story, making your characters come alive, [and] being able to take something that's in your head and make it flourish [is exciting]," Lacy said.
Harris aims to focus on keeping her writing and filmmaking close to her own life. "My goal is to tell authentic, personal stories. I like being able to find other people who are passionate about the same thing that I am and talk to them and collaborate on it. I think that's really, really special," Harris said.
Shaun Foye, junior, plans to continue filmmaking as long as he can. "My dream is to make it to the big times, to make feature film movies, get them sold, and live off of my dream of filmmaking and just make that what I'm going to do for the rest of my life," Foye said. Many of the script writers at Newbury Park High School are students in the creative writing class and have aspirations to continue writing in the future. "I want to be an author, and write short stories and poems in the future. I've been getting in those this year," Gonzalez said.