Yeezy Collection: Is the hype all a hoax?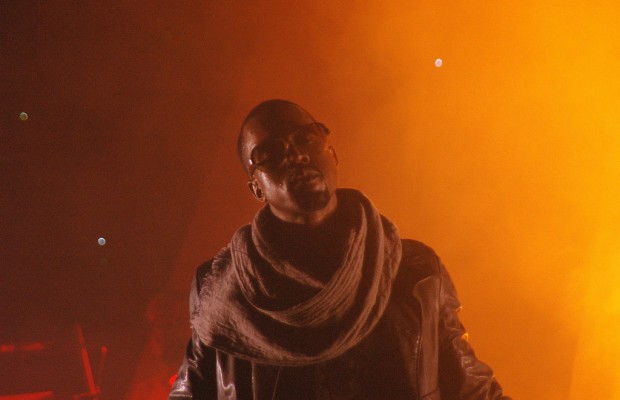 Kanye West is an icon in the music industry, notorious for his attitude, and now famous–pun not intended–for his Yeezy fashion collection. Notable for its shoe line, the Yeezy collection has four different clothing lines as well. Skin tone colors and simplicity is a major theme for West, but doesn't set well for others. There's a vast array of responses to his clothing line, and many people can't see why wearing a ripped, baggy shirt would be stylish. But the real question is, are his clothes even wearable? Affordable? Or is the name all the hype?
His latest debut of his fashion line was September 7th during New York Fashion Week at Roosevelt Island. Critics had to take an hour long bus ride to get to the venue. This in itself illustrated his lack of professionalism and experience, setting the tone for the chaotic show ahead.
Many fashion critics condemned West for not only all the wardrobe malfunctions that occurred during the show, but the conditions models were put through as well. The heat was so overwhelming that models started sitting down in the midst of the show. One model was unable to even wear Yeezy's shoes, and took them off during the show. Another model's heel broke, and she had to wobble down the catwalk until a member from the audience helped her. If these models, who do this for a profession, are unable to wear his products then it really brings to question the quality of his works.
West uses his nonchalant personality to cover up his inexperience in the fashion world, but many professionals in the business can see through this. Tim Gunn, Project Runway mentor, compared West's collection to stretch undergarments, and called the whole thing a "hoax."
Although I never understood why buying an oversized, white, three-hundred dollar tee-shirt was considered fashion, I understand why they're so popular. Ripped, baggy shirts or transparent heel thigh boots are trending because Kanye West says they are. If any other artist had these designs would they be as successful? The hype is all in the name. The trend is in the brand.
West has built a name in music for himself that genuinely expresses his personality–his collection echoes that. It's raw and unique, but the question at hand is–who could wear this? Celebrities have the money to buy Yeezy's collection, but do they have the courage to wear it? The only people we really see wearing his collection is Kim Kardashian and the rest of the Kardashian klan. They can get by with doing pretty much anything, but the average person can't go to the grocery store in a skin tone body suit. Kanye's collection is merely just an art exhibit: people admire it, but have no intention in buying it. With all of that said, you can't deny the amount of attention–good or bad–the Yeezy collection gets. The brand is a millennial trademark.