LA Fitness comes to Newbury Park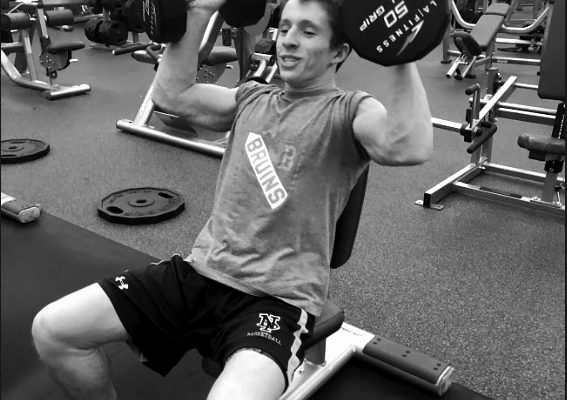 After having its grand opening over the summer, students from Newbury Park High School have transitioned from Fitness 19 to LA Fitness for its advanced facilities. 
The new gym was under construction for over a year before finally opening its doors this summer to members of the community. 
Matthew Smith, senior, decided to start going to the new gym to work out because of the numerous accommodations that the facility compared to other fitness centers such as Fitness 19. 
"My main reason was pretty much just that they had a basketball court. And the gym was a lot bigger and nicer. So I thought that me and my friends could go move up a little bit. And also just lift, get stronger for season coming up," Matthew Smith said. 
He felt that LA Fitness provided everything he needed in one location, something that Fitness 19 could not do. Fitness 19 contains a large gym with numerous free weight and strength stations, whereas LA Fitness utilizes a larger building, including a gym along with a pool and an indoor basketball court. 
"I think it's a lot more convenient to use also. We'll go out and we'll get food after the workout and at the food court. We've also been going to sandwich spot recently," Matthew Smith said.
The gym is popular among athletes due to the basketball and squash courts. Matthew Smith made the switch to the new gym along with two of his friends: Hayden Smith  and Aidan Bute, both seniors.
"I have been going since July of 2019, so it's been about two months. My main reason for switching was because I wanted to play basketball before or after I workout. My mom decided it would be best to go get a plan with her and save money," Hayden Smith said. 
LA fitness costs $29.99 a month with a $99 initiation fee, or $39.99 a month without an initiation fee. On the other hand, Fitness 19 is $14.99 a month for access to the gym.
"It's about $20 more, but the price is worth it because they have it all there… I can swim one day and the next play basketball or workout. It's just the perfect workout experience," Bute said.