New administrators join the NPHS Staff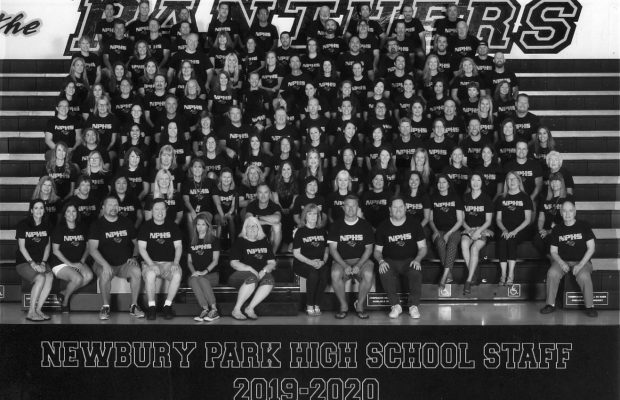 As the 2019-2020 school year begins,  Newbury Park High School has welcomed three new members to the administration: Phalba Thomas, Christine Caprino and Kristina Konish. Thomas, who has joined the NPHS staff on multiple occasions as a long-term substitute, is returning this school year as the Assistant Principal of Activities during Carly Adams' maternity leave. 
Thomas has previously worked at several of the local schools as a substitute for administrative positions including Westlake, Thousand Oaks High School, Camarillo High School, Oak Park Middle School and Somis Elementary School. As an assistant principal, Thomas' primary responsibilities are to aid in the organization of events including homecoming, rallies and clubs, as well as the discipline for the upperclassmen students. 
"I like very much being back at Newbury Park High School. I think that [NPHS] has a great staff, and the students who attend NPHS are just super kids," Thomas said.
Caprino is making her return from the district office to Newbury Park High School serving as a new position created for the 2019-2020 school year. As Assistant Principal of Student Support Services, Caprino's role is to focus on aiding the freshmen as well as assisting in the Special Education and English Language Learners (ELL) programs. Although she enjoyed her position as a Special Education coordinator at the district office, "I'm really happy to be back at a site because I love working with students. Last year, at the district office, I didn't get to see students much." Caprino has worked as the resident psychologist in prior years here at Newbury Park. 
Another addition to the staff this year is Konish, serving as the Assistant Principal of Instruction. Some of Konish's main responsibilities as part of the NPHS administration include the organization of the scheduling of state testing, supporting the classrooms and teachers and aiding in the creation of any new elective courses. Prior to her current administrative position, Konish was a member of the administration at Sycamore Canyon Elementary and Middle School and Westlake High School, as well as a biology teacher here at Newbury Park High School.
  "I've loved seeing all of my Sycamore Canyon coyotes in High School now. That's probably the most fun part for me, being out at nutrition and lunch and seeing all the kids that I saw go through Sycamore."