TO Strong 5k unites the community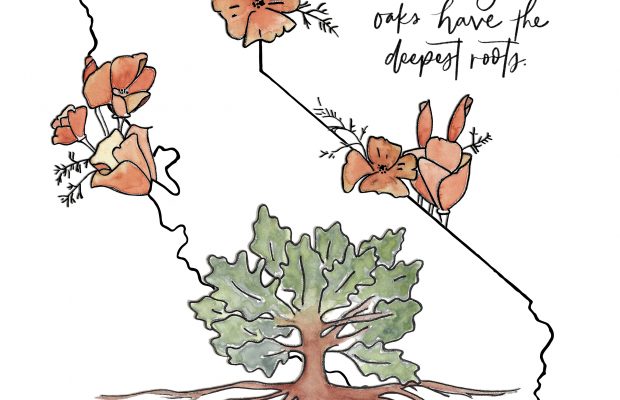 Over the last year, the Ventura County dealt with many tragic losses that changed the community. After the devastating events, many people in the community came together and often used the slogan "805 Strong." One event that brought the Thousand Oaks residents together was the 805 Strong 5K. The event raised over $80,000 for the Ventura County Community Foundation, supporting those affected by both the fires and the shooting.
With Thousand Oaks being such a tight-knit community, everyone was affected by the Borderline tragedy. "I felt like we didn't have a chance to wrap our heads around this senseless act or begin to truly mourn because the fires started just hours later and many of us had to go into 'fight or flight' mode," Leanne Tapper, local community member, said. "My family and I had to evacuate from the fires. But the possibility of losing stuff didn't sound so daunting when so many were learning that they lost their loved ones."
"I wanted to be a part of some community event, when we would have the opportunity to come together with heavy hearts and do something positive for those affected. When I saw the Facebook post about the 805 Strong 5K event I jumped at the chance to sign up," Tapper said.
Kim Antar, local community member, had similar motivations for attending the event. "The turnout was great. The streets were very crowded. Many of the participants were families with young children. I'm not sure of the exact number but I believe a little over 1500 people showed up," Antar said.
Several students also attended, including Jace Aschbrenner, junior, who finished first in the race. Aschbrenner was an integral part of the Newbury Park cross country team winning the state championship, so he wanted to further his season with the 5k. "I love running. I've been doing it since seventh grade when I started cross country for Newbury Park Track Club," Aschbrenner said.
"I did the TO Strong 5K because after I heard about it through my mom, I thought it was a great idea. It was really a fun experience to support the community and help bring us back out from probably one of the darkest hours in this community," Aschbrenner said.
One thing that made the race so special was how they organized it. "Instead of a faux gunshot to start the race, the race organizers gave a very heartfelt speech and the had someone directly affected by the Borderline shooting ring a bell instead. I thought that was a very nice touch. There were also markers every quarter mile with a photo of one of the twelve people killed at Borderline. They asked us to point to the photo markers as we passed, which my friends and I gladly did. It gave me goosebumps every time we saw a photo of one of the victims," Tapper said.
"I made an effort to point out everyone, and it hit me and showed that there is just a meaning to this run and what I do everyday is just fun and games but this actually had something behind it and I'm glad that I was running for something," Aschbrenner said.