Celebrate Survival: October Music Shenanigans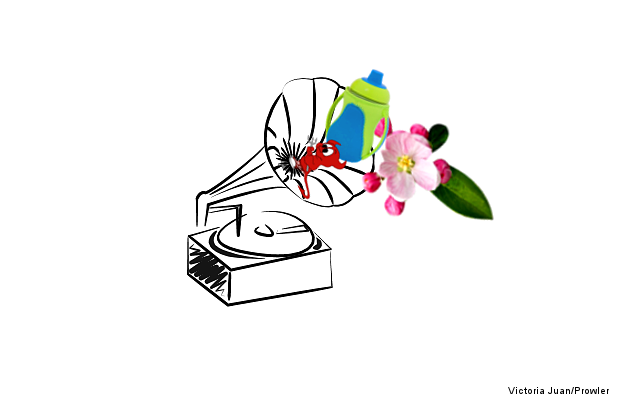 October is a time of celebration, not only due to the beautiful holiday of Halloween but for being able to survive a month of school. So in order to commemorate this joyous month, I recommend finding some new songs to listen to, these below in particular.
"Hawaiian Roller Coaster Ride" by Mark Keali'i Ho'omalu – Because I am actually a five year old child, Disney songs are my kryptonite, especially "Hawaiian Roller Coaster Ride". Not just a part of a fun filled children's movie soundtrack, the song gives you a warm and fuzzy feeling with from its lighthearted beat and lyrics about the simple pleasure of surfing in the open sea. This is my favorite song from this month's playlist.
"Tiger Striped Sky" by Roo Panes – Giving off a diluted Mumford and Sons vibe in a good way, "Tiger Striped Sky" provides listeners an ethereal experience through its soft intro and light acoustic guitar strumming throughout the song. Although seeming light and fluffy, "Tiger Striped Sky"'s wholesome folk feel is validated through its imagery in its lyrics.
"Sippy Cup" by Melanie Martinez – In contrast to "Tiger Striped Sky"'s sincere purity, "Sippy Cup" is cool and aloof. The song uses childlike elements, like the sippy cup, in an ironic manner to portray dark and adult elements. The gothic lolita contrast of Martinez's tone is inviting and provides the listener comic relief not often found in other types of songs. In addition to intricately written lyrics, her songs are beautifully packaged with a catchy beat laced with child lullabies, like a shiny bow on top of a musical present.
"Apple Blossom" by The White Stripes – The White Stripes are actual geniuses with their  explicable versatility in musical style throughout their decade of award winning song production. Even though the band broke up almost five years ago, their music is still very influential and in my go-to playlist. "Apple Blossom" in particular follows the Stripes' apparent theme of an aspect of innocence that becomes twisted by the end of the song.
"Pet Shop Eyes" by The Growler – Just like the band's name, The Growler has a rougher vibe through the vocalists choppy tone and angst about bad lovers. It is also nice to dance around in your kitchen in which I admit to doing a few times myself.
"Mister Sandman" by Emmylou Harris – "Mister Sandman" is

the

song everyone knows but doesn't actually appreciate. It features a xylophone which goes well with the background singers' combined voices. This song also appears multiple times in the movie, "Mr. Nobody", which I recommend. In addition to "Mister Sandman", Emmylou Harris sings great songs that are not only classic but catchy.

"Free To Go" by Folk Implosion – Folk Implosion is one of those upbeat indie rock band that you find out of the blue and are filled with catchy songs such as "Free To Go". The song has super relatable lyrics about the awkwardness of adolescence matched with an independent feeling music video.
"I Follow Rivers" by Marika Hackman – "I Follow Rivers" by Marika Hackman has a haunting lilt that puts the listener in a somewhat mysterious mood. Even though the song makes you want to lie in bed all day in self-pity, I still feel it is worth the listen with its smooth and somewhat curious feel.
"Rainy Days and Mondays" by The Carpenters – I grew up listening to the The Carpenters, a soft rock duo from the 60's whose music still seems current and applicable. They are still one of my favorite bands even today with their melodic tunes that are perfect to listen to while relaxing or focusing. The lyrics about rainy days in particular are very relatable, even in this drought California is experiencing. If you like slow and sweet songs you can sing along to, try listening to The Carpenters' music.
"Friend of the Devil" by David Grisman and Jerry Garcia – David Grisman and Jerry Garcia pull off a duo that could honestly be described as psychedelic country with a Grateful Dead kind of vibe. The song is light with its featured guitar plucking and Garcia's pale voice.
Find this playlist here on Spotify!
Check out Angela's September playlist here.