Football Defeats Agoura by a Huge Margin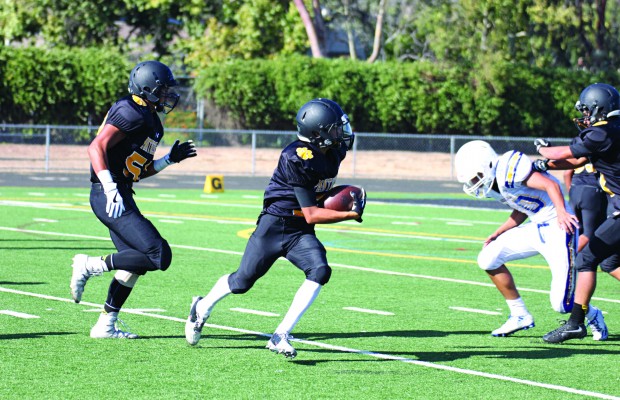 On September 2, the football team played their first home game of the season against Agoura, winning 62-21.
The game started on a rough note with the team struggling due to small mistakes and penalties. The quarterback, Cameron Rising, junior, gave an analysis on how he thought the offense performed last week. "Well, I felt the offense was little slow at first, but after about the end of the first quarter we stepped on the gas pedal and started firing on all cylinders," Rising said.
Linebacker, Cole Peterson, junior, continued by crediting their success in the second half to major change in the defense. He stated that some of the defensive success was specifically due to "a change in the defense to allow our linebackers and linemen to get through and make tackles behind the line of scrimmage."
The team had success throughout the game largely due to the persistent nature of the offensive team.
Peterson enters the coming game with optimism, but understands that they still have a long way to go. He says, "We felt satisfied with our win over Agoura last week but we know we still have some work to do.
The team has been preparing for this week's game against Westlake. Both Rising and Peterson both agreed last week's win was a big one, but it's now time to focus on keeping a perfect record.