Girls' water polo splashes into their season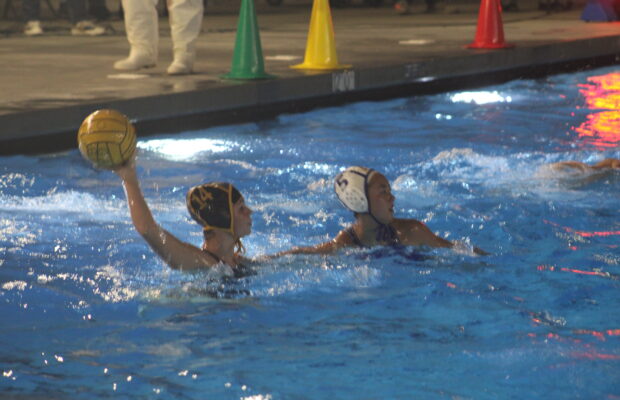 The girls' water polo season started off with a splash and with six games behind them, they are ready for another great season. For their first game, the girls' water polo team played a home game against Notre Dame High School and have since played three league games against Westlake, Agoura and Oaks Christian high schools.
They started off strong in their league with a win against Westlake High School, which was a great motivator to kick off league matches. Jojo Thayne, senior and attacker, said, "It was the biggest win…It's been really fun to play games, like our team has gotten way better. It's been good to play some and win a little bit," Thayne said.
To keep up with these vigorous games, the girls' water polo team holds practices everyday. Adriana Flores, junior and team captain, said, "We are trying to make practices more intense and have a more game-like atmosphere so that on game days, we are ready to go with the stamina to go all game."
Vigorous conditioning and drilling has also been incorporated into regular everyday practices. "We do defensive drills, like when people drive down in the water, and we'll just practice how you can not get ejected and not get kicked out," Thayne said.
Teamwork and bonding seems to be a highly motivating aspect of the game, especially to Cassandra Wallop, senior. "I don't really know if I have a specific favorite aspect of the game itself, but more a collection of experiences and lessons that I find valuable. However, I would say a main component that I find rewarding is seeing the team working well together, and seeing us really play like a team; which is something more difficult than it seems," Wallop said.
Looking into the future, the team hopes to push forward through hard work and make it into CIFs this year. "I'm also hoping that we make CIF this year, that would be super exciting," Flores said.