Learning by Doing: NPHS students deserve more support for their science projects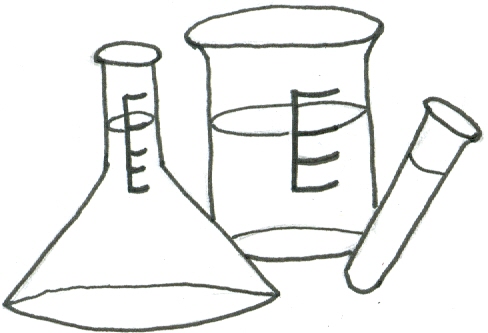 Each year, the Ventura County Office of Education hosts the county science fair. Epitomizing the phrase "learning by doing," the science fair challenges students to research and create a specific project over several months in a variety of subjects, including alternative energy, behavioral/social sciences, chemistry, electronics, environmental engineering, math, microbiology, toxicology and more. Open to students of both middle and high schools, the science fair offers an opportunity for students' most original and innovative scientific pursuits.
However, one major obstacle to student participation in science fairs is their access to resources, both in physical form and in experience. In carrying out experiments, students need more support than an average family can provide: Most parents do not have the expertise or the time to help their students, and a meaningful project also requires adequate laboratory material and facilities to complete.
Several years ago, Thousand Oaks High School solved this problem with the district-sponsored Center for Advanced Studies and Research ("The Center"). The Center employs a systematic approach to research with several AP classes and gives Lancers the opportunity to participate in science fairs by pairing students with local volunteer scientists at Amgen and Baxter, who provide their materials, lab and brainpower to guide students to victory. In the past four years, TOHS has received 25, 21, 41 and 34 prizes overall in the county science fair respectively, with eight to nine first place winners each year, dominating more than 50% of high school awards. A good portion of theses students also advanced to the state level. At the 2017 California State Science Fair in April, Center students gained six top prizes. Comparatively, NPHS has produced two county awards and zero state-winning entries in the same period of time.
There is clear and evident correlation between the Center at TOHS and its resounding success at science fair competitions. Is there a secret group of young geniuses living in the boundaries for TOHS, but not present in the rest of Ventura County? Probably not. Talented students at NPHS could probably achieve the same results if they had the same support system, which they don't. The required mentorship and scientific support could in fact be established with very little cost to the school and the district. Parents and community members in this area would be more than willing to help fund students' science projects; all we need is a system that acts as a liaison with volunteer mentors from local companies and institutions who are willing to donate their time and labs to conduct long-term experiments.
One concern would be the obvious fact that CVUSD has limited resources to spread over the district's three main high schools. It may seem only fair to distribute the Anatomy program to Westlake High School, the Center to TOHS, and the International Baccalaureate (IB) program to NPHS. However, while the programs at WHS and TOHS achieve tangible results prior to high school graduation, participation in the IB program often doesn't show results until the summer after senior year, when scores for IB tests and diplomas are released. Furthermore, IB focuses more on writing and presentations than on hands-on work as the other two programs do. While students taking IB Chemistry or Biology are required to complete a lab as their Internal Assessment, this is not as extensive or investigative as a full science fair experiment; additionally, students are required to choose between taking either IB Chemistry or Biology, while other students in the district can choose to take both AP Chemistry and AP Biology. For future STEM majors graduating from NPHS, this is a major concern.
NPHS students should not be limited with an either-or choice between the IB program and a Center-like program. The IB program should still be kept in place for its many benefits. All that's needed is for the NPHS administration and science department to encourage students, parents, and local mentors to work together in a win-win situation for all: students gain resources and expert guidance from local institutions, companies improve their community image and relationship, and the NPHS science department raises their prestige among the district as they send more students to the annual science fair. Without this effort, in the coming years, more students in the area may be tempted not only to transfer to Westlake, as has been happening already, but also to TOHS, causing NPHS to lose its pool of talent and motivated students. Many young scientists at our school would love to put in the hard work necessary to participate in science fairs; all they need is a nudge from teachers and mentors to apply their intellectual curiosity into hands-on scientific discoveries.