Melvin Pralgo retires From NPHS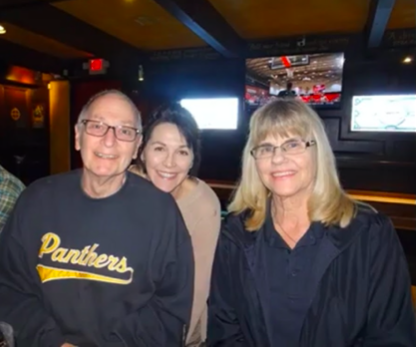 After 37 years of teaching, Melvin Pralgo is retiring from NPHS. He taught for 12 years in the New York City Spanish Harlem and 25 years in NPHS. After retiring, he hopes to move to Atlanta to pursue the entertainment career he had before he started teaching in the 1980s. "My plans after retiring are to move to Atlanta, Georgia where the movie/TV is flourishing, teach traditional Okinawa Goju Karate, which I have been doing for 62 years and play music again when COVID is over," Pralgo said.
Pralgo is a well respected and loved teacher, but it wasn't always in the cards to make a career out of teaching. He was actually looking to make a career in the entertainment industry before he was hired at NPHS. "I came out to Los Angeles, California as an actor doing soap operas, night time TV, being a professional musician/vocalist and karate instructor," Pralgo said. "But I got back into teaching when I was hired at Newbury Park High School…and then fell in love with the staff and working with teaching the students."
In his 25 years at NPHS, Pralgo made plenty of memories with his family, the students and staff he worked with. "[A memory from NPHS that] sticks out to me was bringing a student celebrating their birthday up to the front of the room, shining a light on them, and embarrassing them by singing and doing my Vegas lounge lizard act and singing happy birthday," Pralgo said.
Pralgo is known for how happy and joyful he always is to his coworkers and his students. Emma Sasala, sophomore, talked about how his joyfulness impacted her as a student. "Mr. Pralgo inspired me because of how happy and passionate he is about teaching English, he really cares for his students…my favorite memory of his class was probably when he would have us grade our tests after taking them and he'd bring out two pencils and use them as drumsticks and sing the test answers to the beat he made," Sasala said.
Lucia Lemieux, English teacher, recalls how much Pralgo had affected her in the years they had worked together. "Mel is the epitome of what a positive attitude can do for a person. He never had a negative thing to say to or about anyone, and kept his mind and body in shape with karate…He helped me realize that one is only as old as their attitude," Lemieux said.
Lemieux put together a video celebrating Pralgo's teaching career and the memories he created with those around him. To check it out, click on the link: https://www.youtube.com/watch?v=BL-0ycZdoFk