Moana is the Disney princess we've been waiting for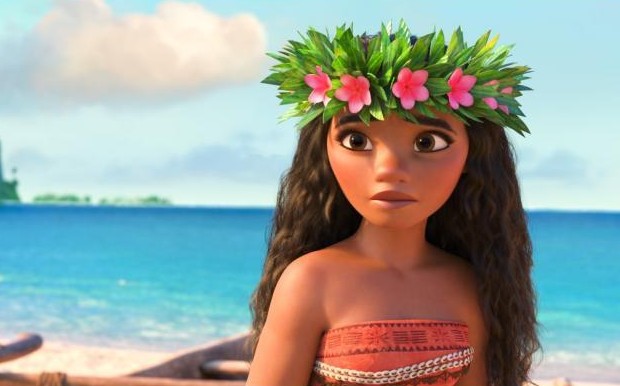 "Moana" was dazzling. The bright and colorful animation, bubbly characters, and beautiful music tied together by a moving plot with cultural significance were stunning. I know its intended audience was young girls who had obsessed over Frozen and Tangled, but I was just as enthralled by the movie as the children in front of me and the women sitting next to me.
"Moana" expressed a level of sophistication and maturity that was not present in previous Disney films. The movie began with a group of children listening to a woman tell stories about the gods that created their world, according to their Polynesian cultural beliefs. One of these stories is the tale of a god named Te Fiti, whose heart was literally stolen by the demigod Maui (Dwayne Johnson).
Moana Waialiki (Auli'i Cravalho) was one of these children listening to the story of Te Fiti, but unlike the rest, she would grow up to become the first female chief of her tribe. However, Moana's tribe soon faces hardship when crops stop growing and there are no fish left in the bay. Moana finds that she has been chosen by the sea to go on a journey and return Te Fiti's heart, which will in turn restore life on her island. The movie follows her story as Moana ventures into the sea to save her island, meets Maui, and learns about the gods and legends.
Moana's character was excellently developed throughout the film. She was strong, but not invincible. She showed her flaws when she was unsure of how to solve the island's food problem, with her constant distraction by the ocean, and with her subpar boating and navigating skills.
These flaws made her seem more like an average girl, and allowed her to grow as she faced new challenges, such as standing up to her father and negotiating with Maui.
Furthermore, her messy hair, normal body proportions, clumsiness and silly relationship with her animal companions made her just your typical relatable teen.
Her relationship with Maui was new and much needed. There was a sort of brother-sister bond between the two that allowed for many funny interactions. The best part of the movie was that, unlike most Disney movies, there was not even one hint of a romance plot. Not one!
I applaud Disney for their incorporation of the Hawaiian culture and more importantly their addition of a Pacific Islander to the array of Disney Princesses. I'm sure there will be those that argue that Moana is not a real princess (she even said it herself in the movie), but it's the spirit and character of the girl, rather than her royal status, that make her a Disney Princess. "Moana's" impact will surely be long lasting, encouraging more cultural diversity in children's movies and bringing representation to girls in the Pacific Islands.
The star of the movie, however, was the music. Lin Manuel Miranda, known for writing the Broadway musical "Hamilton," lived up to my expectations with the music in "Moana." Instead of something cheesy or silly ("Do you wanna build a snowman?"), Miranda brought us beautiful melodies and powerful messages with "We Know the Way" and "How Far I'll Go."
The cheerful and exciting music, combined with the colorful animation and the inspiring Moana herself, created a wonderful, uplifting movie that can be enjoyed by children, teens, and adults alike.