Newbury Park celebrates Autumn traditions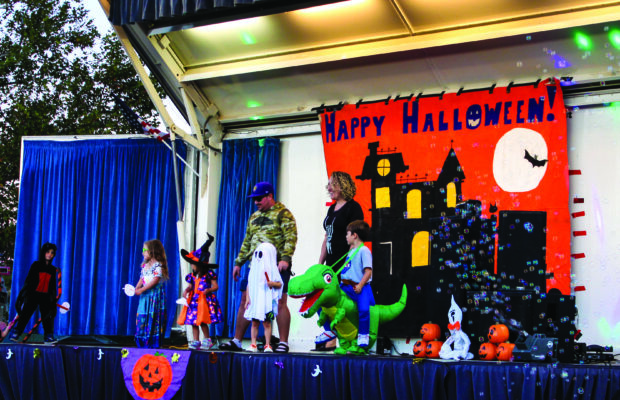 From late October to early November, family-friendly, engaging events such as the annual Haunted Trail and Costume Contest, and for the first time, the Festival de los Muertos are held at the local community centers. 
The Haunted Trail and Costume Contest took place Oct. 21, from 6 to 9 p.m. at the Thousand Oaks community park. This year, the grand finale winners of the costume contest were the Lawson family as characters from the Wizard of Oz. While the participants showed off their costumes, families strolled through the Trunk-or-treat street. After the contest, a reptile show took the stage and at 7 p.m., the Haunted trail began. The Lawson family has come to the event for almost seven years and thoroughly enjoy it. "The first couple years we didn't do the haunted trail, but we really like it; we've done it the past five years," Lawson said. Trick-or-treaters filled their buckets, winners received amazing prizes and lines for the Trunk-or-treat street stretched across the field, making it a successful night for the organizers and attendees. 
Another event to look forward to is the Festival de los Muertos, celebrating Día de los Muertos, a holiday to honor and remember loved ones. As part of Conejo Recreation and Park District (CRPD)'s ongoing commitment to provide diverse, enriching experiences, everyone is encouraged to attend. There will be live music with dance performances and a car show. This is also an opportunity to support local businesses, vendors and food trucks.
CRPD's annual autumn events are just one of the many ways local families celebrate fall holidays and festivities.