Newsom and Parks triumph over recall efforts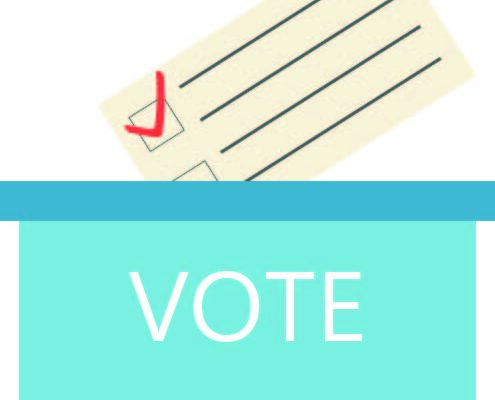 On Tuesday, Sept.14, California Governor Gavin Newsom prevailed in the recall election.. Election ballots were sent out to the homes of every registered voter in California with just two questions: "Shall Gavin Newsom be recalled from the office of governor?" and "If Newsom is recalled, who should succeed him as governor?". Some of the primary reasons for the recall effort are frustration over Newsom's handling of the pandemic and business restrictions, worsening housing and homelessness crises, and tax increases. 
This election marks only the second time in California history that an attempt to recall the governor has gone to ballot, the last time being in 2003 when Arnold Schwarzenegger successfully replaced then-Gov. Gray Davis. This time, conservative talk show host Larry Elder was the frontrunner to replace Newsom, who quickly gained popularity after announcing his candidacy under the promise to eliminate Newsom's new COVID mandates if elected. After the election was called on Tuesday night, Elder made a speech in Orange County to his supporters, hinting at another election run. "We may have lost the battle, but we are going to win the war."
Newsom took his victory as indication that California citizens are in support of his measures to counteract the virus, as he primarily based his election campaign around ensuring COVID safety. "We said yes to science, yes to vaccines, yes to ending the pandemic," Newsom said in his victory speech.
This election was mirrored on the county-wide level. On the same day as the recall election for governor, Sept. 14, the effort to recall Ventura County Supervisor Linda Parks fell through, when organizers of the drive failed to submit the 11,067 signatures needed to trigger the recall by the 5 p.m. deadline. Parks represents District 2 of Ventura County, which encompasses Thousand Oaks, Newbury Park, Westlake Village, Oak Park, and surrounding areas. Parks has represented District 2 since 2002, and is currently serving her fifth and final term as a result of term limits.
The recall effort began when Parks and three other supervisors initiated litigation on 18 businesses in Ventura County for repeated violations of county closure mandates due to the pandemic, one being Godspeak Calvary Church in Newbury Park. Parks has expressed her belief that her effort to enforce these restrictions is needed during these times. 
With results finalizing and the season coming to an end, both Newsom and Parks have both managed to overcome their recall efforts. Newsom and Parks will continue to stay in their office positions for another term, up until next fall.