NPHS theater holds Broadway Cares event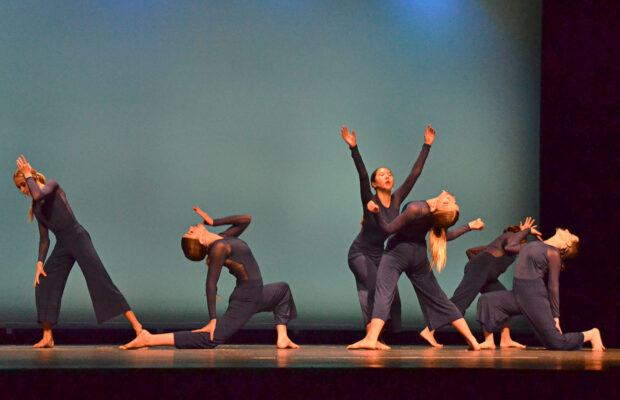 On Oct.15, the NPHS Theatre hosted a charity event called Broadway Cares, working with the organization Broadway Cares/Equity Fights AIDS to raise money. Broadway Cares/Equity Fights is a nonprofit organization who raises money all around the world for people who need help, especially people with HIV/AIDS. People from all over the community performed at this event, showcasing their special talents.
NPHS only began hosting the Broadway Cares event a few years ago. Marilyn Strange, the IB Theater teacher, works on this event every year since the organization was brought to her attention. "A couple of my students going to [California State Thespian Festival] went to a workshop that was being done about Broadway Cares, Equity Fights AIDS… and wanted to bring it back to Newbury Park High School," Strange said.
Broadway Cares directly donates all of its profits to the Broadway Cares/Equity Fights AIDS organization, who help people all around the community. Keeva Kerrigan-Mize, senior, participates in the event to support the organization. "I'm a part of Broadway Cares to help raise money for people who suffer from HIV/AIDS. I believe the more of us there are participating in Broadway Cares, the more awareness is spread to our community," Kerrigan-Mize said.
The organization also has ways of getting donations year round. Casey O'Brien, senior, was one of the student hosts for the Broadway Cares event, works to get more money for the organization during the theater's normal events. "We usually have [red donation buckets] at the end of our performances throughout the year and we will also have some at the event itself," O'Brien said.
The event has evolved tremendously, considering it was only started a few years ago, and included performances from all over the community. "We had [performances from] Westlake High School, Thrive Dance Center, Agoura High School, Aspire Dance Center, Newbury Park Choir, Newbury Park Dance, [and] Newbury Park Strings." O'Brien said. Nine students from Newbury Park highschool also performed solos and duets.
In addition, Broadway Cares was the first theatre event this year held in the Performing Arts Center (PAC) with an open audience. Being able to perform in the PAC gave the Broadway Cares team the opportunity to have more people. "It was a pretty full house… and everything went pretty smoothly," O'Brien said.
Broadway Cares this year lived up to the expectations, after a hard year online, as over $1000 was donated to the Broadway Cares/Equity Fights AIDS organization and the event was very successful. "Having so many members of our community coming together and raising money for a great cause, doing what they love to do, was an amazing experience," Strange said.