NPHSSF provides for graduating seniors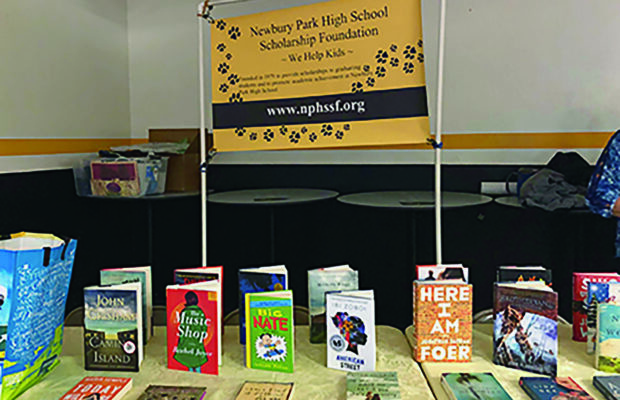 While many high school students look forward to attending college, paying thousands of dollars in tuition every year can present a challenge. The NPHS Scholarship Foundation (NPHSSF) was founded in 1979 and works to provide scholarship opportunities for high school seniors who are looking to further education in college. NPHSSF has been meeting online over quarantine with hopes to maintain their organization as they have in the past. But because of COVID-19 and the fact that they are missing several in person donation events, it has been more difficult to raise money for the scholarships that they provide.
Julie Nagamoto, co-chair of NPHSSF, said, "Throughout the year, we raise money through restaurant night fundraisers, being present on campus at Back to School Nights and Future Panther Night, and through community donations and support." The money collected from these donations are used for the scholarships that the NPHSSF supplies. The other NPHSSF co-chair, Joo Cho, said, "Since this organization is run by volunteers, 100% of the money we raise is used for scholarships for NPHS students."
When the NPHSSF considers applicants for their scholarships, they do not merely look at the students' GPA, but also their involvement outside the classroom. "We look at school spirit, like sports, clubs and how one participates…We also look at volunteer work and outside organizations. We try to look at everything we can and try to recognize as many students as we can," Charles Taggart, former NPHSSF treasurer and webmaster, said.
NPHSSF also funds memorial scholarships. Their own former treasurer joined the Foundation in hopes to start a memorial scholarship for his niece. "My niece Sarah Galbawy, class of 2010, passed away Dec. 31, 2011, died in a tragic mountain bike accident…Her parents wanted to start a scholarship in her name, so I started looking into starting a nonprofit to honor her memory," Taggart said. "I decided that it would be a lot easier to have her scholarship with NPHSSF than starting my own." The Sarah Galbawy Memorial Scholarship has been awarded to 22 people since 2012. The amount of the scholarship differs by year, depending on the amount of funds NPHSSF gains that year. After several meetings end on end, Taggart found himself as the NPHSSF treasurer and webmaster and held that role for another eight years.
NPHSSF recently published a Google Classroom for seniors to join and sent emails out to all the seniors with the link to join. The NPHSSF website, http://www.nphssf.org/, allows students to view information on the scholarships that could be awarded. These scholarships range anywhere between $200-10,000. "In the past, we have given out around 30 scholarships each year. We also manage and distribute the funds for many community and memorial scholarships," Nagamoto said.