PTV overcomes remote learning challenges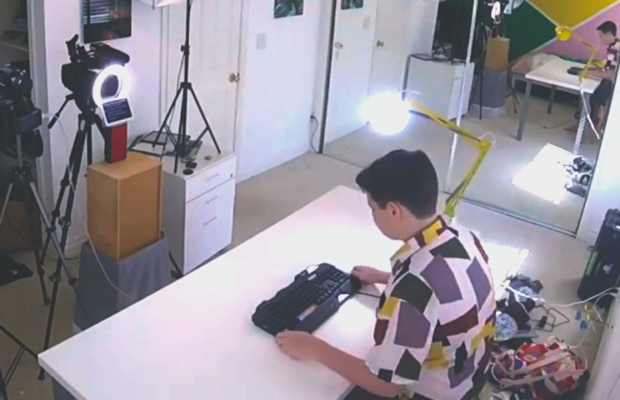 In a class seemingly dependent on access to a studio, PTV has had to completely change their production process.
Jack Bernard, sophomore, has been a member of PTV for two years. He believes that distanced learning has completely changed the way that the crew functions. "Production has definitely been different. I don't know if I would use the word harder because I feel like digital production and broadcasting, PTV specifically, is all about problem-solving and getting the best of what you're given," Bernard said. "So, though we haven't been in the studio doing production, we've come up with some creative ways to get things done."
In spite of all of this, there are some advantages to doing a broadcast show socially distanced. Angel Mendoza, senior, said, "Our editing software was on the school's computers, so we'd only be able to work on it in class and sometimes after class," Mendoza said. "Now at home, we can work at literally any time of the day."
Amy Cheng, senior, said she has more flexibility with distance learning. "We also spend a lot of time on the packages [in order] to produce them. So, If I got stuff like college apps, IB essays, and other just classwork and homework, I can work on those first and work on the [episode] much later."
Mendoza thinks PTV is still a valuable class during distance learning. "I believe the skills you learn [are valuable]," Mendoza said. "I knew literally nothing about the field of study, and I love it now. I want to do it after high school. And so I definitely recommend it even if you have no idea [what you want to do in the future]."
Though at times it can be challenging, especially since the staff has had to work apart, the process is very rewarding. "My favorite aspect of production is being able to see a finished product whether it be a news package or an entire show. Coming down from 20 minutes of footage or seventy 10 second clips to a 10-minute news package is super rewarding," Cheng said.