Students attend lively concerts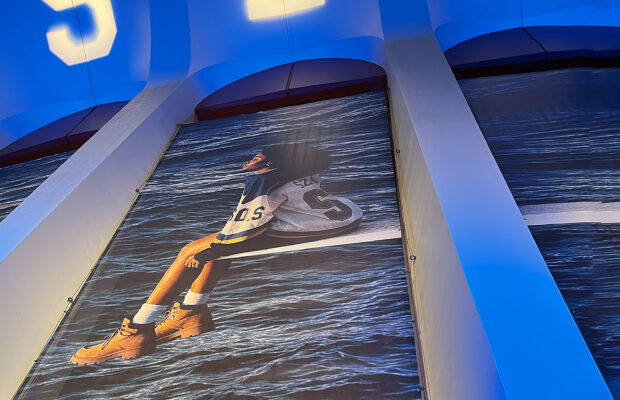 After long weeks of hard work and rigorous extra-curriculars, students look for a positive outlet, and what better place is there to express your frustrations and sing your inner feelings than a concert featuring your favorite artist or band? Students all around NPHS share their favorite concerts and artists they had the pleasure of seeing during the 2022-2023 school year, allowing them to break up their work schedule as well as scream their hearts out alongside people who share the same musical interests.
Hayley Harris, junior, attended SZA's concert in LA in March where she was entranced by SZA and the crowd's presence alike. Harris has been attending concerts since she was seven years old and still shares a passionate love for live shows. "The crowd at SZA was electric and SZA's set design was very impressive," Harris said. Harris' love for live performances started seven years ago and said that her experiences are influenced by the spirit of the fans. "I think a lot of times my enjoyment level of a concert is based on the energy of the other people. I think that if the crowd knows all the words and dancing, they're having a good time," Harris said.
Retro music is big to Sydney Scott, sophomore, however she still finds common ground with present-day Taylor Swift. "I attended the Taylor Swift Eras Tour, night 1 in Glendale, Arizona. It was a fun environment, just seeing all the swifties in their outfits. All of the lights and dancers–it was so much fun," Scott said. Aside from the party aspect of concerts, Scott favors the uniqueness of live music. "My favorite part was seeing the wristbands with the lights, so with certain songs, it would be different colors or even shapes. It was a detail that made it special," Scott said.
Usually, the artists are typically the main focus however, stage effects and theatrics are deeply appreciated, especially for students like Aya Jamaladdine, junior, who attended The Weeknd's concert on September 2 2022. "I really liked when he was singing, and fire shot up from the stage. You could feel the heat," Jamaladdine said. This was Jamaladdine's first concert, so it was hard to know what to expect, but she was satisfied with the experience. "I've been attending concerts for only one year, because [the Weeknd] was my first, [but] the set was really good, [and] the audience had high energy," Jamaladdine said.
Per concert culture, students share a common appreciation for the liveliness that the crowd emits, as it is the fuel for the show. "If everybody, you know, feels very connected and is having a good time, I think that makes the concert experience more enjoyable," Harris said.