Switzerland and Western allies economically strike against Russia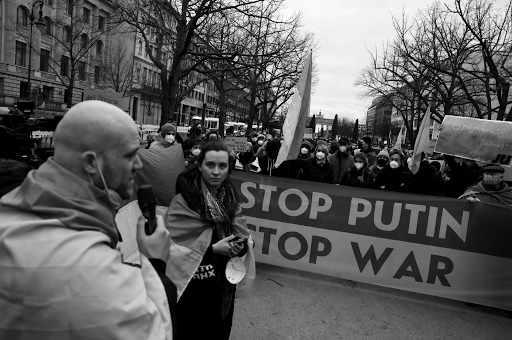 The United States and the United Kingdom have banned the import of all Russian oil and gas to their countries. This is a major industry within Russia, as the country's production makes up 40 percent of European gas, and a quarter of their oil. These sanctions have been placed on Russia because of their hostile and tyrannical aggression towards Ukraine. Sanctions are considered some of the harshest actions a nation can take against one another without going to war.
Additional financial measures have been taken against Russia too, such as western countries freezing all assets in Russia's central banks. These assets are upwards of 630 billion dollars that are frozen within Russia's central bank. The U.S. Treasury Department additionally strived to further wound Russia's economy by immobilizing the Russian central bank assets held in the U.S. along with imposing sanctions on the Russian Direct Investment Fund that is overseen by a close ally to President Vladimir V. Putin, reported the New York Times in late February of this year.
Along with the US and other Western Allies, Switzerland broke their long-standing neutrality in voicing support for Ukraine against Russia. On Feb. 28, 2022, Switzerland began to initiate policies discussed with the European Union, including imposing sanctions on Russia. In doing so, Switzerland breaks their neutrality agreement set in 1815, that has not been broken since it was signed which further emphasizes the severity in Putin's efforts to invade Ukraine.
With banning Russian oil and imposing sanctions, the value of Russian currency has dropped by 30 percent along with local businesses facing economic stress which continues to break down Russia's funding for their invasion, hopefully leading towards a surrender from Russia.