Tea Time with Mrs. Nedwick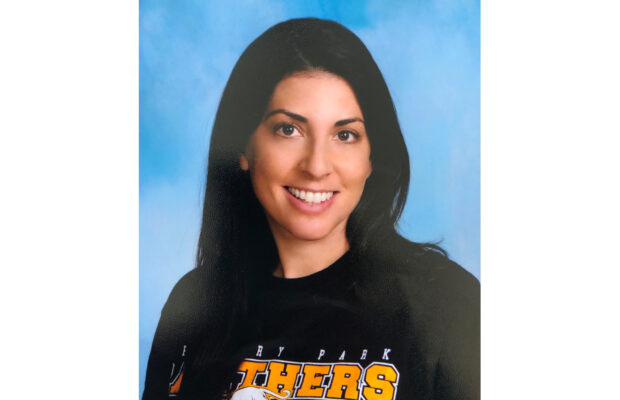 Lesley Nedwick, a counselor at NPHS, encourages students to reach out for support during these difficult times. Read our Tea Time to see why she loves her job and learn about how she spends her free time!
1) What do you like most about your job?
I love being able to bridge the gap for students between academics, emotional issues, anything that they're having outside of school, being able to help them find resources. I love getting to know my students and building relationships. I have a little over 500 students on my caseload so sometimes it's difficult to get to know them on a personal level, but being there for students and knowing that I am their support and advocate on campus is something that I really enjoy and I love being able to come to work on most days, or now over Zoom, and just put out fires all day and help students when they're in distress.
2) Why did you want to be a counselor?
Well, for years I wanted to be a teacher. For years, I would play teacher when I was a little girl. I always loved it, and I became a substitute teacher while I was in college. My jobs were always in schools: I was a homeschool teacher, I was a paraprofessional with Special Ed students, I worked at a preschool when I was in high school. I always loved working in the school system, and then I just wasn't sure I wanted to be a teacher. I thought maybe a therapist, because I love to help. Then I actually had a dear friend in college bring up school counselor to me and I thought, "Gosh, that's the best of both worlds." I love working in schools and I love being able to help students that maybe aren't getting help or aren't able to get help elsewhere, so I kinda put those together and I thought this would be the perfect job, exactly what I want to do.
3) What advice would you give to students this year?
Just to know that it's temporary, what's going on right now, and that there is going to be a light at the end of the tunnel, we'll get through this. In the meantime, reach out for help if you need it, whether it's academic or emotional, reach out to your counselor if you're having a hard time. Our district website has a wellness room… which has a lot of really cool stuff and resources to check out. There are a lot of apps on there as well that students could listen to. If they're having a hard time emotionally, we have wellness counselors available at our school as well, if they need somebody to talk to. I know a lot of students…are really struggling, some are thriving during this time, but most are really having a hard time. But if they're having a hard time academically, just to really reach out and ask for help. A lot of the times, students could write a private chat to their teacher during class and say "Can I spend a few minutes with you after class" and just be honest and say "I'm really struggling and I just need some support to get back on track." I think with Google and Canvas and Q, it's really hard for students to stay organized, too. At the beginning of the year, my goodness, I know a lot were struggling, now I think some are getting into routine. Do lists and ask for help, take it one step at a time but really reach out if they're suffering and need help.
4) What do you like to do in your free time?
Well, I have two young children, so I have a two-year-old girl and a five-year-old boy, so I spend most of my free time with my family. When things get back to normal, normally we're spending time with family and friends and just getting out in the community… keeping them busy and trying to tire them out in the day so they sleep well at night.
5) If you could have any super power, what would it be?
If I could have a superpower, I think that I would like to be a time traveler. I'd love to be able to go back in time and see different eras, centuries, decades, it would be so interesting. Also to meet family that I never got to meet before.
6) What's your favorite dessert and why?
My favorite dessert, I would have to say…anything chocolate. I love rich, rich desserts…A few weeks ago was my birthday and my husband brought me a cheesecake from the Cheesecake Factory. A Dulce de Leche cheesecake, it was delicious. Cheesecake is one of my favorites.
7) Where would you like to travel right now if you could?
If I could travel right now, in the times right now I would love to be able to just relax on a beach somewhere, with crystal blue, warm waters, hammocks, and just to be able to disconnect from things and play on the beach all day with my kids and family. To just relax would be really nice.