The 63rd Grammys make history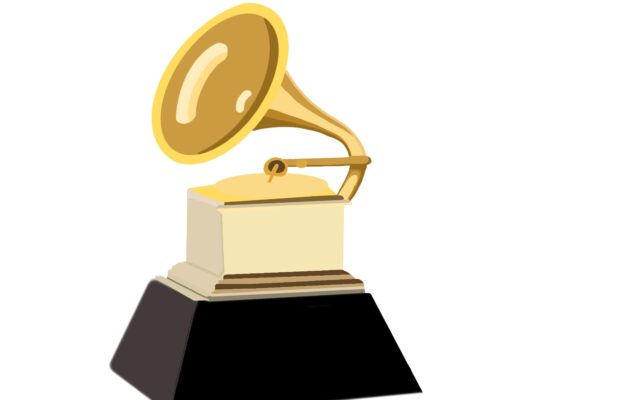 The 63rd annual Grammy Awards, held on March 14, showcased a broad variety of artists and music from all different genres and all different places globally. Because of COVID-19, the event was held outdoors instead of its usual location at the Staples Center. Despite the changes made to the show, records from Grammy history were broken throughout the night.
During the show, history was made by Taylor Swift and Beyoncé. Beyoncé took home her 28th Grammy, breaking the record for the most Grammy wins by a single act. Taking home four Grammys this year, she was victorious in the categories for Best R&B Performance, Music Video, Rap Song and Rap Performance. Swift became the first female artist to win Best Album three times in three different genres.
Many artists got to showcase their yearly accomplishments throughout the night. Swift, winner of Album of the Year for her alternative album "folklore," performed three of her songs from the album. Winning his first ever Grammy, Harry Styles took home Best Pop Solo Performance for his song "Watermelon Sugar," and Billie Eilish's "everything i wanted" dominated Record of the Year. Performing two songs from her album "Future Nostalgia," Dua Lipa took Best Pop Vocal Album, following H.E.R's win for "I Can't Breathe," the Song of the Year.     
The Grammys consisted of energetic and entertaining performances by many artists, but Lil Baby's performance of his song "The Bigger Picture" stood out to the audience with its powerful message regarding racial justice. While other artists had scenic backdrops and dynamic dancers, Lil Baby recreated the death of George Floyd with staged shootings and activist Kendrick Sampson. H.E.R was also recognized for her song "I Can't Breathe," which emphasizes the repetition of crimes and discrimination against people of color.
Despite having many deserving wins and nominations this year, there were many unexpected turns of events. Being the first ever K-Pop group to ever be nominated for a Grammy award under Best Pop Duo/Group Performance, BTS, an internationally famous performing group from South Korea, broke the records with their hit "Dynamite," selling over 1.3 million copies and over 1.26 million downloads in the past year. Even with big numbers and the expectation from their hardcore fanbase, this had yet to lead them to their first win as Lady Gaga and Ariana Grande took home the award for "Rain on Me." Many BTS fans took to Twitter and revived #scammys to display their disappointment for their opinion that the broadcast only uses the group's large fanbase for the views. 
Some of the most highly anticipated awards that were broadcasted were Best Pop Duo and Best Rap Album. These categories were removed from the live show and only shown as clips during the pre show which caused a controversy among viewers since people of color are usually nominated for these specific awards.
Even with the new adjustments many of the staff and celebrities followed to maintain a safe show, it never failed as the show still must go on. Regardless of the issues presented during this year's Grammys, the show was still an entertaining evening for audiences in quarantine.