The voice behind the plays, Bringing the plays to life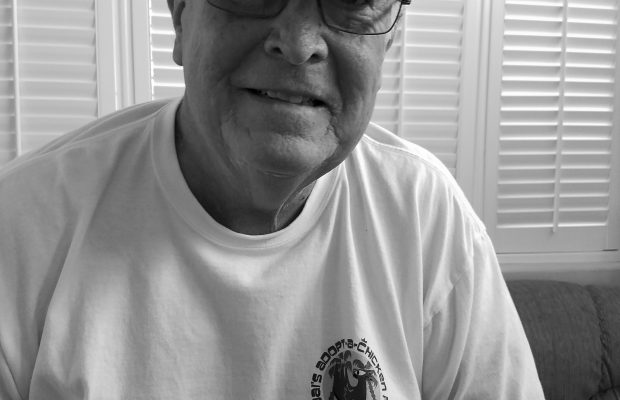 The voice projecting plays, penalties and points over the loudspeaker at the Panther's home games belongs to Ronald Gellenbeck. He has been the announcer for football, basketball volleyball and his favorite, wrestling, for 39 years.
Gellenbeck's involvement with sports coverage began in Sept., 1978. "My son (Don) was a junior and Mr. Sullivan, who was doing the announcing at that time came up to me and said, 'we won't be here. We are moving so would you like to do the announcing?'" Gellenbeck said. "I said, 'sure.' That's how simple it was." His first sport coverage experience was during a football game in 1978.
With all three of his kids having attended NPHS, both Gellenbeck and his family have been a part of the community for several years.
Jason Klein, Athletic Coordinator and varsity football coach, expressed his appreciation for Gellenbeck's work ethic, saying he is impressed with "how seriously he takes his craft and how hard he works at it; he is always prepared."
To prepare for home games, Gellenbeck said he"Gets (the) lineup from the visiting team also coaches and (referee) names. (I) bring them back to the press box and make sure we have proper spelling and pronunciation."
Both students and staff alike can agree that Gellenbeck brings a feeling of encouragement to NPHS sports games. Sean Racalbuto, senior, is an example of this.
"He always brings a positive attitude when announcing the game. It doesn't matter if we are up 50 or down 50, he is always eager to cheer on the Panthers," Racalbuto said. "The NPHS football games wouldn't have that same nostalgic feeling to them if Mr. G wasn't the announcer. Experiencing charisma and excitement for our high school is definitely an important part of the Newbury Park High School experience."
Gellenbeck recalls his fondest memory from his years announcing at games which occurred during a football game in 1978. On that day, almost 39 years ago, two players made their mark on Gellenbeck's memory, the Losey brothers. Jim Losey, who at the time was a senior and wide receiver played alongside his brother Jeff Losey, who was a junior and the team's quarterback. Together, they won the game for NPHS' team during the last play.
His job does not stop once the games are over and he cherishes the bonds that he has built with the families of the community as the years have passed.   
"(Gellenbeck's) voice is something that is part of Newbury Park High School and has been for years, so when you are hearing his voice over the loudspeaker it is like a sense of calm because you know you are home," Klein said.