CIF announces modified sports seasons for upcoming school year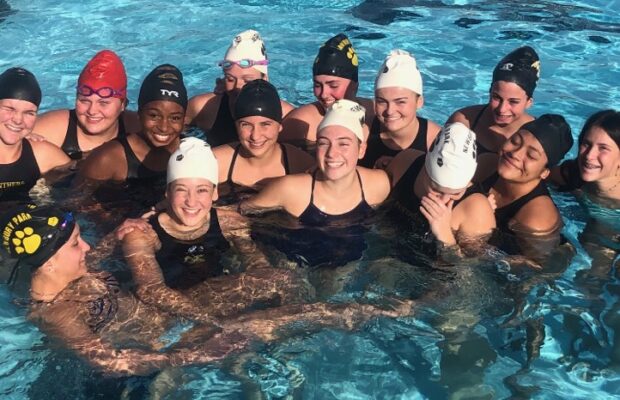 Amongst the countless cancellations and modifications for the 2020-21 school year, the plans for CIF sports were eagerly awaited by many. 
On July 20, the California Interscholastic Federation (CIF) announced the modified sports schedule, placing the start of the fall season on Dec. 14 with some significant differences from the traditional calendar. Rather than the typical three seasons (fall, winter, and spring), it has been reduced to just a fall and spring season. 
Per usual, the fall sports lineup will consist of football, girls volleyball, and boys water polo, joined by boys volleyball, which has been moved from the spring season, and competitive cheer and girls water polo from the winter.
The spring season has been set to begin in March with baseball, softball, boys golf, boys tennis, swimming, track, and boys and girls lacrosse. Boys and girls soccer, wrestling, and basketball have moved to spring as well to compensate for the lost winter season and girls tennis and girls golf from the fall. 
However, problems may arise for those who participate in multiple sports that would not normally overlap but will now occur simultaneously. The athletics department plans to work hard to make these students' schedules possible. "Our coaches and students will need to get creative to accommodate both sports, or if it doesn't work, our students may have to choose between two sports that they enjoy," athletics coordinator Jason Klein said. 
Athletes who participate in outside leagues as well have also noticed some potential obstacles. "For volleyball, the high school and club seasons will overlap," Samantha Stone, junior, said. "It'll be interesting to find out how everything works."
Although players were disappointed to be unable to return to their respective sports in the fall, many appreciate the proposed plan. "I was pretty upset when I found out sports weren't starting until December, but I was happy they didn't cancel them entirely," Paige Johnson, junior on the water polo team, said. 
In the meantime, coaches plan to continue working with their teams virtually to compensate for the lack of in-person practice. "We have gone back into off-season mode, providing individual workouts and having team meetings via Zoom," Klein said. "We will be in this mode until we can get back on campus."