Course Pathways provide real experiences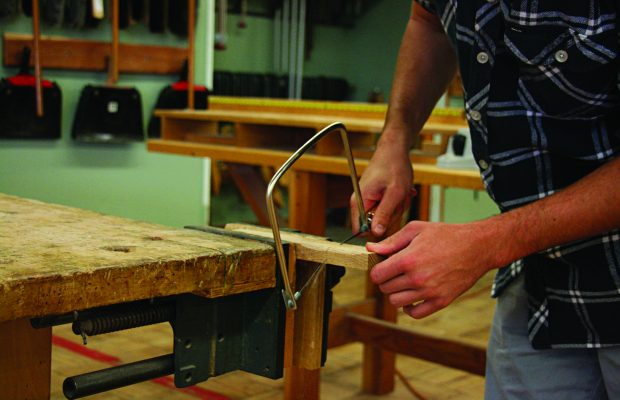 On campus, you can find some students cooking food to perfection, separating strands of DNA or producing the video segment, "Focus On NP." These are all useful skills for specific occupations that students acquire through Career Pathway courses.
Career Pathways courses are also known as Career and Technical Education courses (CTEs) show students how their classroom subjects apply in real life. They are meant to improve career readiness and can even earn college credit.
"By the time the students get to that class, they really do have skills in that area that are valuable and deserve recognition and can potentially transfer into a career later on, if the student chooses a career in that area," Nick Colangelo, CTE chair, said.
Colangelo also believes that the courses provide valuable opportunities for students.
"When else do you get a chance to take a culinary arts class, or a video production class, or biotechnology or woodshop?" Colangelo said.
The many CTE's offered on campus provide an enriching alternative to the predominantly IB/AP or Honors courses at NP. Students gain valuable knowledge and skills. CTE's also may help students discover or focus on different fields they may be interested in.
NPHS offers a free outlet for students to prepare for multiple careers before they are thrown into college or the real world. Whether a student is passionate about hospitality, biotechnology, or one of the many other fields, there is a pathway for them.
Designs, Visual, and Media Arts: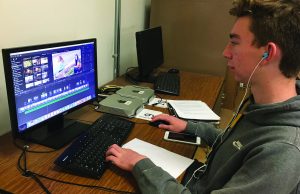 For students dreaming of creating their own videos or working behind the scenes in productions, the Designs, Visual, and Media Arts Pathway allows them to gain experience that can be applied towards future careers.
Three of video production classes make up this pathway. In the advanced digital video production class, students are able to produce films on par with professional movies.
"Digital video production has benefited me in so many ways," Jack Muir, sophomore, said. "I look forward to every day in video production, which has gotten me excited to go to school."
Video production is also responsible for the "Focus on NP" videos aired to students. Muir believes that he could potentially use his experiences towards a career as a video producer or maybe even a director.
"I would definitely recommend digital video production to anyone who loves movies, production, or just being creative," Muir said.
Cabinetry, Millwork, and Woodworking Pathway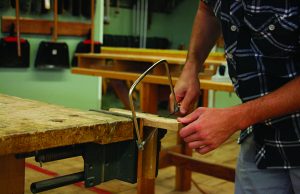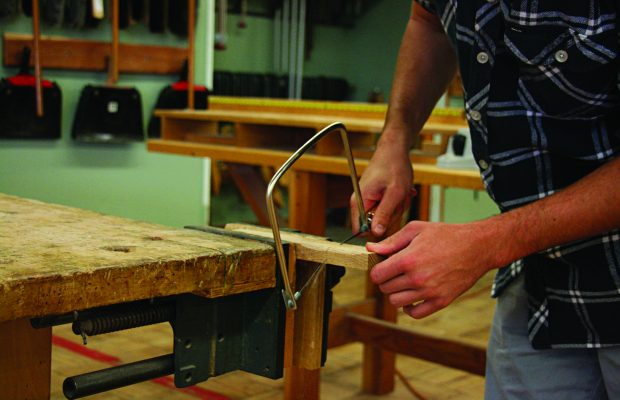 Crafting tools from whistles and spoons all the way to cabinets, the Cabinetry, Millwork, and Woodworking Pathway prepares students for a career in carpentry.
Students in woodshop learn advanced carpentry skills, whether it be through class projects or individual creations. As with all CTE's, there are three levels to this course, with each becoming more advanced than the last.
"I generally take classes to try something new, and woodshop is probably the best class I've taken," Maverick Lewis, junior, said.
Lewis also loved the food and nutrition course on campus and enjoyed the creative elements of both courses. Under the supervision of Kristian Atkins, Lewis and his classmates have recently completed their first woodshop project, a train whistle.
As part of his own side project, Lewis has also completed a second train whistle. He looks forward to the rest of the year, gaining more experience and completing more of his own projects.
Biotechnology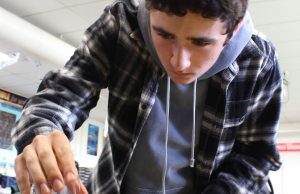 Many students have some exposure to biotechnology through biology class, but their experience only scratches the surface. Taught by Darin Erickson, the Biotechnology course delves deeper into the requirements of a laboratory science career.
"It has benefited me by showing me the attention to detail required in the scientific field and has actually helped me become more organized," Justin Kreymer, sophomore, said.
With many tools such as micropipettes and gel electrophoresis chambers, students study and perform experiments and procedures that are used in advanced biotechnology laboratories or research facilities like Amgen.
"I would recommend this class to anyone who is genuinely interested in the inner workings of the scientific world or just wants to have a very positive and enjoyable atmosphere in a class," Kreymer said.