In loving memory of Sandra Rayl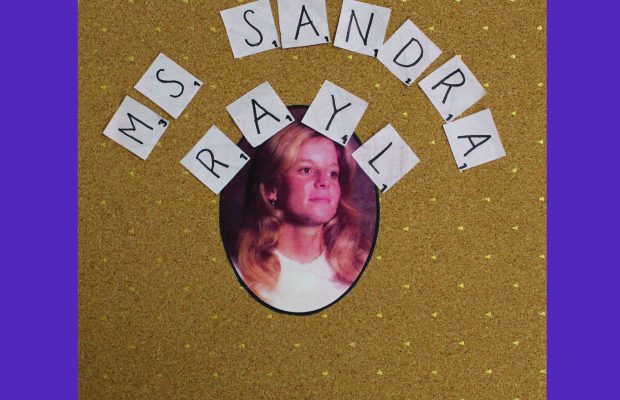 Teaching beyond the subject
The warm San Marcos air was thick with emotion as the Led Zeppelin song, "Stairway to Heaven," floated through the atmosphere. Listening to the music, the collection of people were united in their love for one who had left too soon, but touched the lives of many. They were celebrating the life of Sandra Rayl, beloved English teacher, author and friend.
After a tough battle with brain cancer, Rayl passed away on Jan. 12, and her memorial service was held Feb. 2. Christine Hodson, English teacher, attended the service and believed it to be perfect for Rayl.
"It was a memorial service that, if I didn't know better, I thought Ms. Rayl would have designed it herself," Hodson said. "It was very authentically her. Each of her daughters got up and spoke, her sister spoke, some of her work was read out loud, and it was absolutely poignant, absolutely beautiful."
Rayl taught at NPHS for more than 18 years, her classroom a warm environment for students and faculty alike. Janet Conner, former English teacher and friend of Rayl's, credits this atmosphere to Rayl's peaceful personality and respect for everyone.
Conner described Rayl as "gentle, smart, academic, cared so much about others. Even at her worst illness she would ask how I was doing, that was her. It just made the atmosphere really special… she just had the same respect for all of (her students)."
This respect resonated in the students and helped them succeed beyond the walls of the classroom. MJ de Vere, senior, credits Rayl for her success in writing and is grateful for Rayl's encouragement and respect.
"She is a big reason of why I am a better writer now… Looking back, I think something that I really appreciate about her is that she saw a potential in me that I hadn't yet seen in myself," de Vere said.
Freshman year was difficult for de Vere, but Rayl's role in her life went beyond an English teacher; she became a mentor, who de Vere said, "broadened my world outside of my little bubble." New to high school, de Vere felt that Rayl's class helped prepare her for the next four years, and she is grateful for Rayl's kind and understanding treatment.
"I remember her as a mothering figure to young freshman and I just remember her gentle nature," de Vere said. "She would never raise her voice (and) she was very kind and open -minded."
Noah Varav, senior, experienced a similar relationship with Rayl, also going through challenges during his first year in high school that his freshman English teacher helped him through.
"Freshman year was not the easiest one in my life, and she must have found out or something, because she would talk to me after class sometimes and make sure I was doing okay," Varav said. "I thought that was really cool."
Perhaps the extra care Rayl gave her students stemmed from what Hodson calls her "infinite capacity for hope and for optimism for herself (and) her students."
Hodson remembers observing Rayl's class and being "struck that she addressed her students, 9th graders, and talked to her students as if she was speaking to a peer… honoring their intellectual maturity."
Sean Flaherty, Spanish teacher, also saw how her "authentic and genuine" personality translated to how she treated her students.
"Who she was as a person was also who she was as a teacher," Flaherty said. "When she was dealing with her students…  I could just tell, she treated everybody as potential writers and took them seriously as individuals."
A Life of Memories
For some, even the everyday encounters with Rayl were special and unforgettable. One of Varav's favorite memories happened right outside the front office. During class, the two had bonded over a mutual love of movies. Even after Varav's semester with Rayl ended, she did not forget him, evidence of the sincere connections she made with her students.     
"I was walking to the front office, and I heard someone running down the hall, and someone was saying 'Noah, Noah!'" Varav recounted. "I turn around and it is Ms. Rayl, and she was like 'Sorry, I just saw you and I had to tell you about this movie that I just watched.' … It had been a long time since I had seen her, and she just said 'I just saw 'The Judge' with Robert Downey Jr. and it just made me think of you, I thought Noah had to see this movie,' and I don't know, I just thought it was really cool that she remembered me and thought of me specifically when she was watching this movie."
Remembering their cinema bond still, Varav nostalgically wishes to tell Rayl one more thing: "I think you should really watch 'The Big Sick,' it is a good movie."
De Vere's connection with Rayl also ran deep. Rayl even asked her and a couple other students to review a book that she was writing, and though de Vere was unable to, she greatly appreciated Rayl's offer.
"As a freshman, that was really flattering, because not only did she want our opinion, she also was willing to compensate us for it, which is pretty incredible," de Vere said.
Writing seemed to be a common thread among many of Rayl's relationships; with Flaherty, the two were brought closer together by writing and reading each others' works.
"She was teaching English and I had my own writings as well, so our love of writing brought us together," Flaherty said. "She shared with me that she was writing stories and a novel, so through that we just gradually kind of gravitated towards each other and ended up talking a lot about writing."
While Rayl experimented with many genres of literature, there is one specific set of works from her that Flaherty believed was "just brilliant."
"She got this idea shortly after the Iraq War," Flaherty said. "She heard this statistic that a disproportionate number of young men had died from Clovis, California and heard this crazy percentage of men who signed up for the war had died, all from this small town. She went to the families that had survived that and went to write a profile about their lives now that they lost their sons. She showed as much as she could and interviewed people to get to know the community. Some of the writing that came out of that was astounding."
The two often worked together, critiquing and supporting one another. He believes that Rayl had a great impact on him and his writing.
"She was so courageous in trying stuff and it gave me courage to try stuff in my own writing. She tried anything, she loved writing, she loved stories," Flaherty said. "Just the fearlessness and how she would go at it, and sometimes she made it work, sometimes she did not, but she would dust herself off and keep going. It was very influential on me."
Legacy of Love
Rayl was known to carry a love for literature. Her passion and drive with books, plays, poetry and more has carried on to her teaching.
Rory Smith, senior, had the pleasure of being Rayl's student in her freshman year, "I could tell (Rayl) was really passionate about literature and she really loved her job. I remember her as a person who gave a lot to others. She gave her time and her advice to her students. She was just a really beautiful person and I hope people remember her as that and as a good teacher, because she was," Smith said.
Having her class first semester, second period, Smith said that Rayl "made me feel at ease, because everyone is nervous on the first day, but she had a really calming impact."
Smith also had the opportunity to read Rayl's book, like de Vere, and was grateful for the opportunity that not only boosted Smith's confidence, but also let her grow closer to her teacher.
Varav felt the same way, while in Rayl's class, and was happy to continue contact with her after their semester, calling her "one of the first teachers in high school that I got to connect with and form a relationship with outside of the classroom."
It was not just movies that Varav connected with Rayl about, he also knew of the books she was writing and hopes to get the opportunity to read them, as does de Vere.
Another beloved aspect of Rayl's writing is her poetry, and Conner remembers her to be "a beautiful poet."
"I can remember (a) poem and it was just about the sea and about nature, but about human beings being sort of part of it too, so it was a beautiful poem," Conner said.
Conner could see that Rayl's poetry was a reflection of Rayl, herself, and many around Rayl saw the gentleness and kindness. De Vere especially felt Rayl's compassion and knows it left a big impact on her.
"Since she has passed, I have been thinking more and more about her kindness and her generous nature," de Vere said. "I really hope that as I move forward in whatever I do, I can, through her kindness I can give her a legacy."
The kindness that de Vere described was felt by so many of her students that upon hearing her passing, they wanted to give back. All of the memories the students had with Rayl seemed to be touched by her kindness and unique personality, and to showcase Rayl's true impact on the students, Hodson organized a scrapbook filled with some of her students' favorite memories with Rayl.
"The scrapbook took on a life of its own because of students who approached me with stories that they had to tell about Ms. Rayl," Hodson said.
Hodson gave the book to Rayl's mother, and it was a heartfelt acknowledgement of the influential, irreplaceable, unforgettable life that Rayl lived.
"Her mother clasped the collection of student recollections to her chest as if it was absolutely precious treasure, which is what it is. It is a legacy that will represent what she meant to people here on campus."