NPBA season set to begin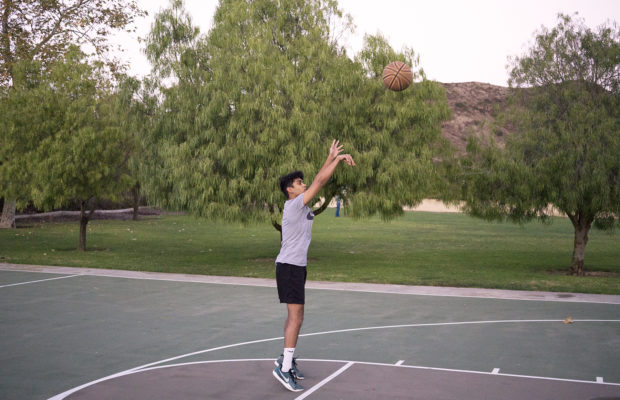 The Newbury Park Basketball Association, or NPBA, is set to have its first games of the season on Saturday, Dec. 7, and many NPHS students will be participating.
NPBA is a recreational basketball league in which high school students can both play and coach with their friends and classmates. The league provides a stress-free way to play without the intensity of more competitive organizations.
Prior to the beginning of the season, players participated in five on five games with random teams to act as tryouts. Coaches watched them play and took notes on their strengths and weaknesses before ranking them for draft picks.
Zeyad Khokhar, junior, switched from playing high school basketball to NPBA this season. "I am looking forward to playing with and against my friends during this season. I think it's going to be a lot of fun," Khokhar said.
Games for the league are all hosted throughout Newbury Park on Saturdays, making it easier for high school students to participate as it does not conflict with busy school schedules. Vivek Kanchi, senior, decided to play in the league because he enjoyed competing against his friends and felt it was a fun way to stay active.
"Other people should join because it is a fun and relaxed way to play the game and it's not a huge time commitment," Kanchi said.
Hayden Smith, senior, is currently playing high school basketball but has decided to coach NPBA to spend more time with his friends and be more involved with the sport.
"I think it's a really good opportunity to pass on some knowledge to the youngsters that don't know as much as I do," Smith said.
In February, every team will compete in the playoffs for a chance at winning the league. Playoffs will be double elimination, and teams with a better record during season will start higher up in the bracket.
"I can't wait to win the championship led by the best shooter in the league, Tyson Lundring, the best looking man in the league, Soren Brown, and the man who Bronny fears, Robby Keister," Smith said.