On campus team traditions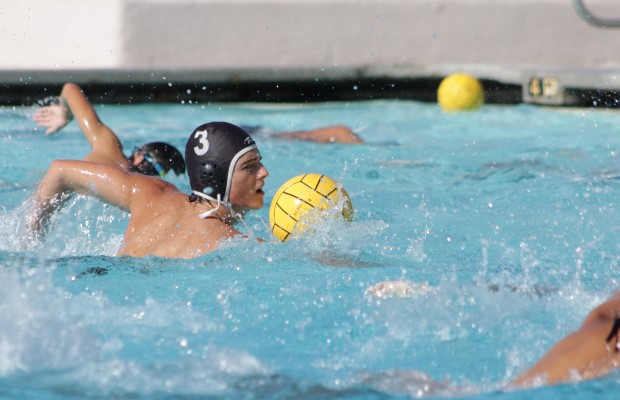 The water polo teams began training for the 2017 school year one week after the June 2016 graduation. They trained for most of the summer with a three week break, picking up the intensity one week before the new school year. Despite the hours of practice, the boys' and girls' teams made time to continue annual traditions to help teammates strengthen their relationship with one another in the hopes of bringing more success to the season.
One tradition the team takes part in during preseason is "survival week." This is when they have practice twice a day for one week.
According to Jordan Jomsky, a senior and co -captain of the boys' water polo team, the team gets in shape by doing "a lot of pushups and if they don't complete them, they have to do more."
Before the intense workouts, Jomsky said they always make time for building relationships over meals. "Over the summer, we like to get breakfast on the first day of practice and [get] breakfast [together] every day after that," he said.
Another newfounded pre-season tradition for the water polo team is that seniors will  design new water polo speedos yearly, starting this fall.  
Boys' and girls' cross country teams kicked off their preseason training June 11, 2016. The workouts include long runs of approximately 8 to 12 miles and speed training, which involved running at a fast pace over shorter distances.  Despite what some may believe, cross country is a team sport that relies on each member's success, so it's crucial that everyone is bonded and invested in everybody's well-being. The coaches and captains ensure opportunities for the team to do well by gaining trust in each other.
Hana Sugioka, a senior on the cross country team, feels the team forges the strongest friendships during their annual six day trip to Mammoth over the summer.  
"We train in the altitude and there's a lot of team bonding that happens then," Sugioka said.
A newer activity the cross country team participates in every year is something called "secret sisters".
"Girls on the team are assigned another girl on the team to help out and encourage throughout the year," Sugioka said.
Rachel Brown, a senior on the cross country team, explains their pre-meet workout and traditions.
"Before a meet we have a pre-meet workout…and we usually do some sort of dress up day for it. So, we'd do neon, glowsticks, blackout, or hawaiian just to make it more fun before the meet," Brown said.
The team also participates in pasta parties before all of their meets. "We'd all get together just to carb-load," Brown said.
Other traditions of the cross country team include giving out awards throughout the season, wearing pink during breast cancer awareness month and swearing off doughnuts for the whole season.
Overall, team traditions add to the experience of high school sports and it positively impacts the teams and their players. Jomsky said "All of the traditions we have make it sad to leave the team… I like our traditions."