Student vs Teacher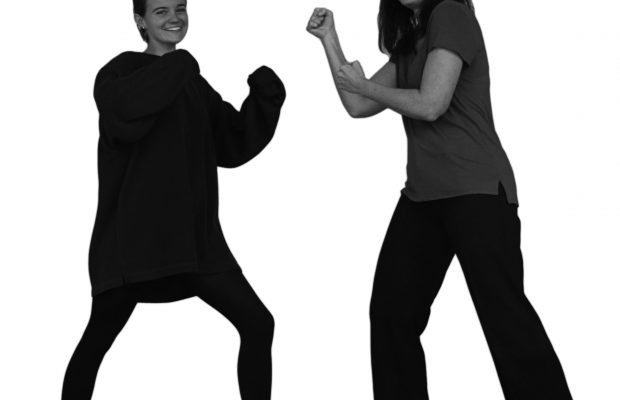 Jennifer Lockwood, Science teacher, vs Sarah Babij, Senior
Name the largest freshwater lake in the world.
Lockwood: Lake Michigan
Babij: Lake Superior
Lake Superior
Looks like Lockwood needs to freshen up on her freshwater lake history.
0-1
What is the diameter of Earth?
Lockwood: Huge
Babij: I have no idea.
8,000 miles
Well, Lockwood wasn't wrong…
0-1
When did the Cold War end?
Lockwood: 1989
Babij: 1991?
1989
Babij needs to study up on her world history.
1-1
What TV show is hosted by Chip and Joanna Gaines?
Lockwood: Fixer Upper
Babij: I know this! Fixer Upper
Fixer Upper
The home renovation show based in Waco, Texas apparently has gathered a following in Newbury Park.
2-2
What did Persephone eat in the Underworld that prevented her from being able to return to her mother?
Lockwood: A poison apple
Babij: *laughs*  I dont' know.
A pomegranate
I think Lockwood was thinking of Snow White.
2-2
Where was the original Starbucks founded? (city and state)
Lockwood: Seattle, Washington
Babij: Somewhere in the US…
Seattle, Washington
Although Babij was on the right track, Lockwood knew more about the history of the famous coffee chain.
3-2
In the Lion King, where does Mufasa and his family live?
Lockwood: Its called something… Big Rock?
Babij: No clue. Somewhere in Africa?
Pride Rock
It seems that these two need to brush up on their Disney history.
3-2
Who won the 2017 US Open tournament for men's tennis?
Lockwood: Nadal
Babij: Some British dude?
Rafael Nadal
With this final question, Lockwood takes the win! It's a good thing she watched the tournament.
4-2