The Snapchat update disappoints (mostly)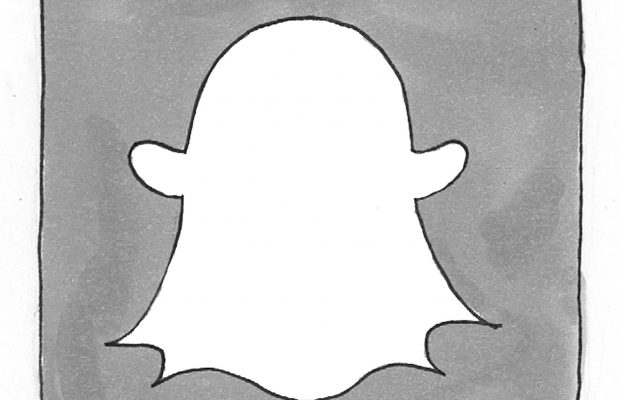 Since its creation in 2011, Snapchat has rapidly gained popularity until it eventually secured a spot at the top of the charts on the App Store, and also in our practical, daily lives. But, recently, Snapchat has released an update that has only brought outrage to the masses.
Past updates, such as infinite time on snaps or new filters, have been widely accepted by the populace, but the newest update brings an entirely new interface to users. The familiar colored triangles are gone and have been replaced by Bitmojis. On the occasion that somebody has uploaded something to their story, it no longer shows up in the tab labeled "Stories." Instead, it illogically replaces the person's Bitmoji to the left of their name. The arrows and boxes are still part of the interface but are much smaller, making it harder to get mad at people for leaving you on opened.
The update was not a total fail, however. Snapchat let us type more than a one-line caption in a past update and now, they have introduced multiple captions! Yes, that is entirely deserving of an exclamation point. There are various new easily accessible fonts as well, including rainbow and gradient ones. Now those masterpieces that needed just one more word in the right place can be completed in all their glory.
Where friends' stories used to show up, there are now Snapchat stories meant to enrich people with utterly useless, however interesting, information. These are the stories that follow random celebrities around to see what they're wearing on vacation, or the ones that tell you how to talk to a girl (they don't work BTW) or the ones with highly relatable Twitter and Tumblr screenshots. The user's own story is put under their profile tab which is also the only place to manage one's own story from. This surprising lack of ease of access is arguably the most outraging change that Snapchat has made.
Overall, Snapchat's new look is a major downgrade from the old interface. Snapchat's ratings on the app store have now gone down to two stars and many users are trying to reach out to Snapchat and get the update reversed. They are asking how many retweets they need in order for their grievances to be heard but one tweet has already earned itself 1.5 million retweets. Still, it's not so terrible that people will stop using Snapchat; it only takes getting used to the update. The multiple captions and scripts also work to balance out some of the negativity. Hopefully, Snapchat stays consistent in the future.