The Olympics have something for everyone to enjoy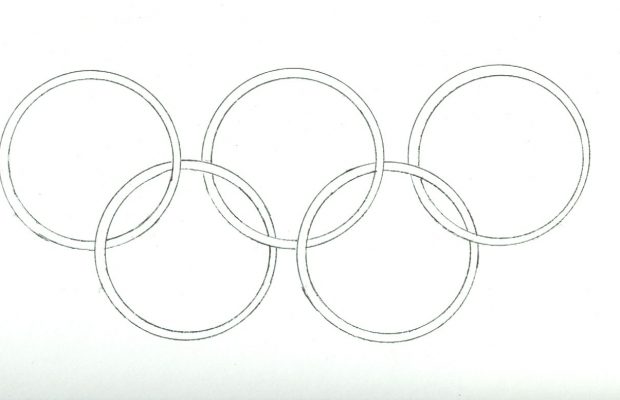 Sports evade my understanding. I will never be able to fully comprehend the allure of watching other people play a sport or the dedication some people have toward their teams, be it football, basketball, soccer, or any other sport. But, the Olympics are my one exception to this. There is just something so poetic about the stories and the work that manifest themselves at the Olympics.
The Winter Olympics are my favorite because of the nature of the sports it features. From figure skating to snowboarding, many Winter Olympic sports incorporate an artistic element to the athleticism.
At the end of the day, the Olympics is all about the athletes and the stories and pride they bring to the Games. Whether they are seasoned athletes looking to go out with a bang or teenagers making their Olympic debut, the emotion and dedication to winning an Olympic medal is there.
This Winter Games, Americans watched as 17-year-old Chloe Kim won the snowboarding women's halfpipe event, Shaun White made an epic comeback in the men's halfpipe event, 17-year-old Red Gerard took home a men's slopestyle gold medal, Mikaela Shiffrin won a gold medal in the women's alpine skiing event and the Shibutani siblings won bronze in the ice dancing competition– and the Olympics are not over yet. People all around the country cheer for the same Olympians and are inspired by their stories. In today's polarized America, I think we should appreciate and readily accept any opportunity that brings the country together. And the Olympics do just that– they unify people.
The Games feature athletes from around the world. There is no other platform where over 90 countries all come together with the same objective. Regardless of political or global divisions, everybody can enjoy the Olympics. This weekend, I cheered on Canada as Tessa Virtue and Scott Moir performed a stunning, word-record-breaking routine and clinched their second gold medal– and fifth Olympic medal– making them the most decorated figure skaters in the world.
The Olympics hold an immense power to unify and inspire people around the world, regardless of country, race or politics. So watch the Winter Olympics this year, and let yourself be awestruck and inspired by the same athletes inspiring people in Japan or Russia or anywhere else in the world.