Falling in love with the fall musical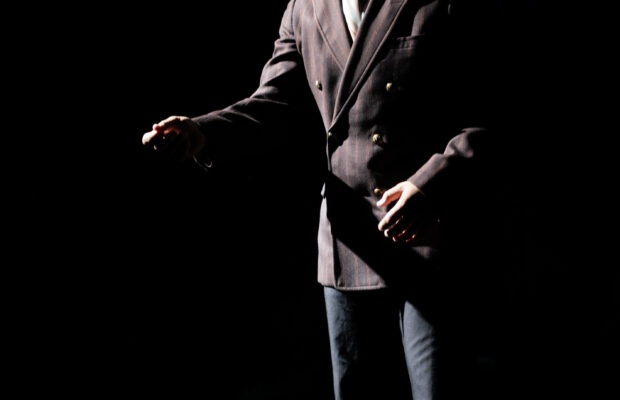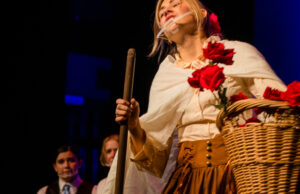 In a dark crowded room, a light appears, illuminating the folds in a red curtain. An actor stands on the stage, seeing an audience looking back for the first time in years. They performed an anthology of scenes from different plays called "All Together Now", with striking performances from all in the NPHS theater program in the Performing Arts Center. Elizabeth Bond, freshman, said, "Oh, it was tough. It was stressful, but I think everybody pulled it out in the end and did amazing with everything, and whether you had a solo or not, everybody did amazing."
After months of rehearsing and vigorous preparation, the cast and crew were ready for opening night. Lindsay Freedman, sophomore, waited offstage in the whispers of her peers waiting for their microphones to go live, as the last-minute preparations were made. "We're waiting in the wings for this show to start. I think curtains open in like five minutes[…] it's the first time we've really done this in like two years and it just seems unreal,'" Freedman said.
Many major roles in this production were portrayed by Joah Ditto, senior. "I've been doing drama my whole life, but here at Newbury Park, it's a great program for young high school students [to enter] into a community that's really welcoming. I joined specifically because a lot of my friends were joining at the time when I joined [in] my freshman year. I really love theater and it's a great outlet for something that I love doing," Ditto said.
The return of NPHS theater to the Performing Arts Center (PAC) with an audience was something the theater students had been looking forward to. After the show, Aspen Roos, senior, was given flowers. "It was really fun. Everyone in this class was so nice and so positive and the crew is amazing," Roos said.
After the opening show, actors gathered outside the doors leading to backstage areas and expressed their appreciation for the drama program. "I love it. It's amazing. All the people in it are extraordinary […] And they're also loving and I don't know what I could do without their support," Bond said.
Moments before the curtain lifted for the opening show, Ditto was preparing to go onstage. "It's pretty surreal [to return]. I haven't been on this stage
in two years and my hiatus of theater really affected me over the pandemic. I'm really just happy to be back," Ditto said.
The auditorium was nearly full of community members preparing to see the return of this art form. The actors were more than ready to see a crowd looking back at them. "Oh, it's a rush. It's something that I haven't felt in a very long time. And it's a different sort of feeling that I feel like you can't get from anything else. It's a privilege," Bond said.