Local teens go "scouting for food"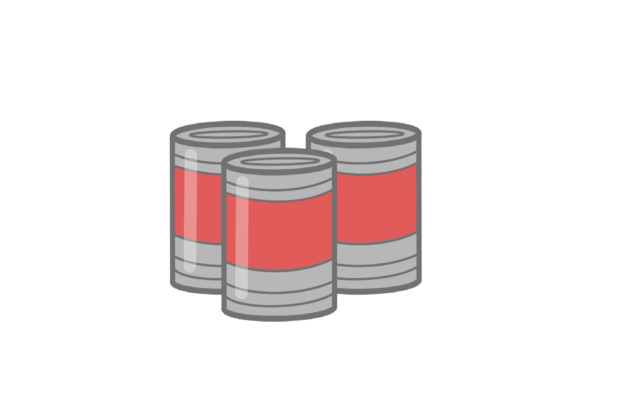 On Saturday, Feb. 25 through the rain and hail, local Boy Scout troop 730 went racing door-to-door collecting over 75 Trader Joe's bags filled to the brim with a total of 500 non-perishable food items for the annual Manna Conejo Valley food drive.
The Manna Conejo Valley food drive has provided much-needed food in the Conejo Valley for 40 years. The food drive on average gives aid to 1,400 people monthly and ultimately totals to 20,000 people in need each year.
During the bag collection, numerous cars would trail the teams of scouts as they competed with each other to see who could carry the most bags and load them into the cars at once.
The rainy weather forecast would prove to be a looming threat during the day of the drive, however, William O'Neil, freshman, followed his scout motto of "be prepared," and devised a plan to keep themselves and the paper Trader Joe's bags dry. To prepare for the storm, the boys set up tarps and a canopy off Cabrillo road where they would drop off the food they collected.
As the final bags were being collected off of Calle Las Colonias, during the last stretch of the collection, a downpour had finally struck, causing the scouts to sprint through the rain for their final bags full of food for people in need. " We braved the hail, it came down on us like an avalanche. But we braved through the cold and made it to the manna thing unscathed," O'Neil said.
Once the scouts collected all of the bags, they went through a sorting process, removing all expired and opened foods. A problem would soon arise when the rain shifted forces to hail, it was so intense that even some of the bags were filling up with ice chunks rather than food. The group of boys used their teamwork abilities in order to sort the bags and load them onto the trucks, to be sent to Manna's tiny 700 square-foot facility located in "Old Town Thousand Oaks" According to participating Scout Connor Taggart, junior, "You go to a drive-thru [at the facility], open your trunk, and they take the bags…they did a great thing and I just collected the bags" Taggart said.
According to the Boy Scout principles, a scout is helpful, and the food drive allows them to abide by these principles. "[The food drive]was a very fun event and I enjoyed helping out the homeless. If anyone decides to join Boy Scouts you should try to get your troop to participate in this type of event" Brayden Stewart, freshman, and participating scout said.