Turkey and Syria rattled by devastating earthquake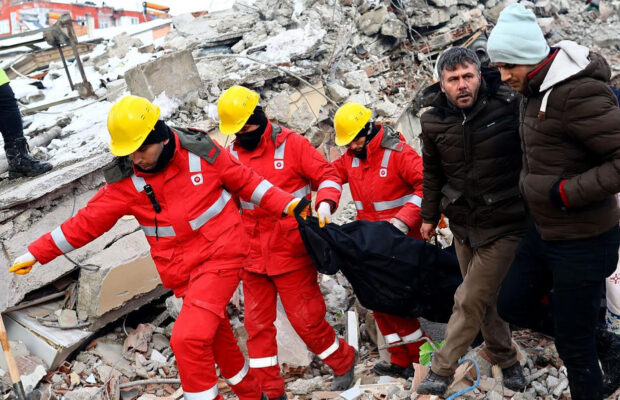 On Feb. 6, 2023, a massive, magnitude 7.8 earthquake struck central Turkey and northern Syria, killing over 50,000 people and displacing 2.4 million others. Turkey's infrastructure was unprepared for the disaster as 6,000 buildings collapsed amid the chaos.
Due to the fact that so many buildings collapsed so easily, Turkey's government has sought to pin blame on those who designed the buildings in question. According to the BBC, "officials in Turkey say 113 arrest warrants for contractors have been issued in connection with the construction of buildings that collapsed in Monday's earthquake."
However, even though the contractors were found to have been negligent, some experts allege that the government knew about this and turned a blind eye for years. "Government policies allowed so-called amnesties for contractors who swerved building regulations, in order to encourage a construction boom – including in earthquake-prone regions," the BBC said.
Unfortunately, our home of California is vulnerable to such a disaster, due to its location on the San Andreas Fault. According to CBS News, "a renowned seismologist is warning that the same destruction could happen in cities sitting on the San Andreas Fault."
While the construction industry in California is not faced with the same levels of endemic corruption as that in Turkey, that does not mean that the infrastructure could withstand such a disaster. "I want people to understand that, even here in California, we are not building buildings you can use after the earthquake," Dr. Lucy Jones, seismologist and science adviser for the U.S. Geological Survey in Pasadena, said.
A magnitude 7.8 earthquake in California would cause catastrophic damage, and the recovery process would be a quagmire. "Officials have warned that the region could see major interruptions in power, gas and other vital services due to quake damage," the LA Times said.