"To All the Boys I've Loved Before" wraps up its final film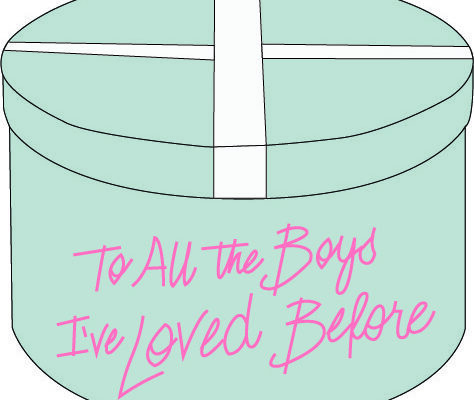 After three years of taking fans through Lara Jean Song Covey's high school romance, Netflix wrapped up the series on Feb. 12 by releasing the final film, "To All the Boys: Always and Forever." Starring Lana Condor as Lara Jean and Noah Centineo as Peter Kavinsky, the final film depicts Lara Jean learning that the future does not always go as planned while she struggles to make college plans both with and without her high school boyfriend, Peter.
The film begins during the Covey family's trip to Seoul, South Korea, where Lara Jean's father asks her and her sisters for their blessings to propose to his girlfriend Trina, and they happily agree. Hope is in the air, including Lara Jean's hopes to attend Stanford with Peter following her senior year in high school. When her college plans take a different direction, Lara Jean is conflicted with her decision to go to her dream college and her relationship with Peter.
In "To All the Boys: Always and Forever," there was a pattern formed through all three movies that surely all fans noticed. In every film, Covey and Kavinsky encounter a struggle that damages their relationship. Despite this, each film ends with Lara Jean going back to Peter, again. The movie felt predictable in the way it would unfold. 
In the wraps, there are some highlights that instantly became fan favorites. The infamous box that started it all, the blue hat box that was the keepsafe for her love letters, now becomes Peter's memory box that Lara made for him. In the first movie, Peter Kavinsky had his classic "woah, woah, woah's" line that became a reference in this movie, seen in Lara Jean's dream sequence.
A good movie always has its ups and downs, and for "To All the Boys: Always and Forever," the downs consist of Peter's cringeworthy bowling scene in which he dances in slow motion and kisses a bowling ball. Many memes and jokes have been made out of that scene as audience members question the change in Peter Kavinsky's character.
Following the first movie, Lara Jean and Peter shook hands in deal of their new contract. The rom-com trilogy ends with Lara Jean and Peter going off to college, and Lara Jean's closing reflection, "And besides, you know one thing 3,000 miles is good for? Writing love letters."