We must do Stacey Abrams better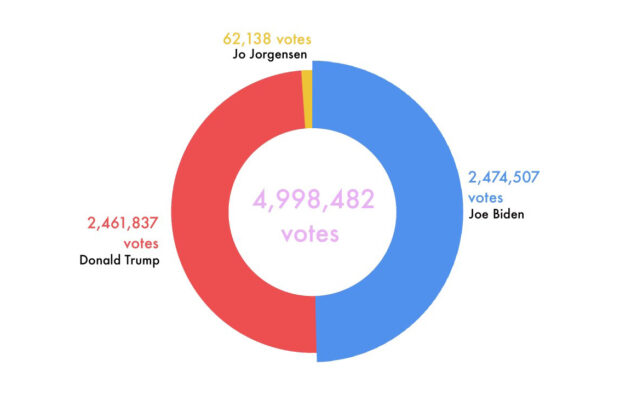 The Georgia runoff elections could not be more important, as their results will indicate the balance of power within the Senate. The efficacy of the Biden administration is almost singularly dependent on the ruling party these results will cement.
Stacey Abrams, voting rights activist and Democratic nominee in the 2018 Georgia gubernatorial election, is one of the key reasons Georgia turned blue in the 2020 presidential election. Her tireless work and passion in leading voting rights organizations like Fair Fight and The New Georgia Project led to hundreds of thousands of newly registered Georgia voters.
Though Abrams's efforts are entirely on the upcoming runoff elections, it is not at all lost on her why Georgia is under the pressure it is. "It is the Republican party that has maintained this runoff system that is a vestige of Jim Crow, which was designed to keep Black votes from counting effectively in deciding the outcome of elections," Abrams said Nov. 12 on "The View."  
It was Abrams, a Black woman who had an election stolen from her, who worked to register over 800,000 new voters across Georgia affected by voter suppression. Her contributions in the 2020 election are unmatched by any non-Black person, and reflective of the work of many other POC organizers who continue to show up against all odds.
However, it is Biden who will be accredited for saving White people from other White people, all while doing nothing for POC. Black organizers cannot be showered with only empty applause for electing a centrist White man, their only choice. Black voters, and Black women in particular, are continually tokenized and made collateral, centered in movements that give up on them the moment they no longer provide buzz. As Ericka Hart, M. Ed. in Human Sexuality from Widener University, tweeted, "Stacey Abrams and all Black femmes deserve recognition and fighting for ALWAYS not just when it serves the interest of white people."
It is not thanks that must be extended to Black women, but instead policies that support them directly and work to repair the irreparable damage that continues to happen through our fundamentally White and male-centric institutions. Commitments to building POC-directed political power, wealth redistribution and the abolishment of ICE as well as the police are only some of an endless catalog of policy platforms that should have been developed years ago.
Abrams's situation highlights much of what is fundamentally fraudulent about American elections. First, the depth of the corruption in political systems favorable only to those who will remain profiting from its results, and secondly, the fragility of those that oppress, willing to commodify the lives of those they support until it translates into legislative action.