Biden signs same-sex marriage bill into law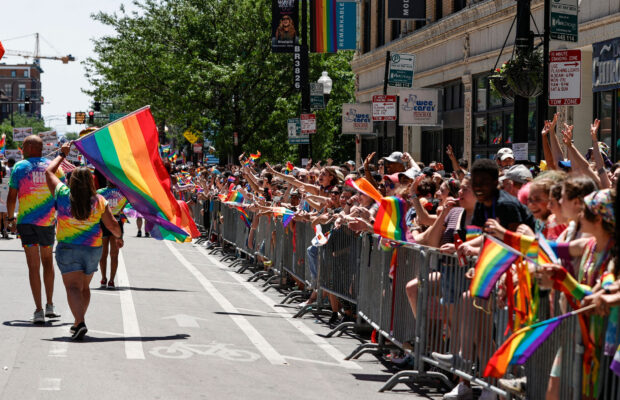 On Dec. 13 2022, thousands of people gathered on the White House South Lawn to commemorate President Joe Biden signing the Respect for Marriage Act into law. This law mandates federal recognition of same-sex and interracial marriages. "[Today] America takes a vital step toward equality, for liberty and justice – not just for some, but for everyone," Biden said.
The ceremony was accompanied by performances from Grammy winner Sam Smith, who performed their hit song "Stay With Me," followed by Cyndi Lauper singing "True Colors." Lauper founded the True Colors Fund, a non-profit organization that educates people on LGBTQ+ issues and works to end homelessness for LGBTQ+ youth. "Bless Joe Biden and all the people that worked on this for allowing people not to worry, and their children not to worry, about their future," Lauper said.
This historic legislation officially abolishes the Defense of Marriage Act, which banned federal recognition of same-sex marriages and formally defined marriage between man and woman. The new law prevents all states from denying the legitimacy of out-of-state marriages based on sex, ethnicity, or race. This signing of this legislation was especially significant for Democratic lawmakers because this could be the last major bill signing of their tenure due to the fact that Republican control of the House begins on Jan. 3 2023.
For Biden, who signed the Defense for Marriage Act in 1996, the ceremony indicated how much the president has changed in terms of supporting LGBTQ+ equality. His transformation as a politician begins to more accurately match the evolution of the Democratic Party since he started as a junior senator in 1973. His views on sentencing reform, abortion, and gay marriage would've once put him on the conservative side of his party's ideology, but now he more firmly resonates with galvanized Democrats.
The signing of the Respect for Marriage Act into law was a significant moment for all of the United States. "We must never stop fighting for full equality for LGBTQI+ Americans and all Americans," Biden said.