Bollywood brings the heat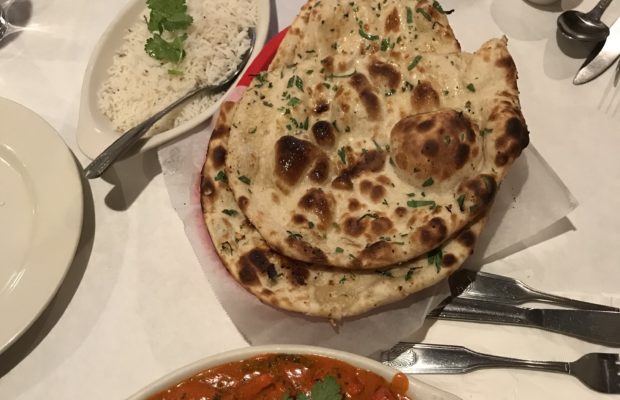 It goes without saying that Indian food is amazing. Whether it be through curries or rice dishes like biryani, the cuisine offers something for everyone. This is why we were excited to hear that a new Indian restaurant popped up next door. Bollywood Spice Indian Cuisine opened up next to the Trader Joe's by Reino Road, replacing Tara's Himalayan Cuisine. Since we have grown up eating homemade Indian food, we decided to give Bollywood a try to see if it met the bar. 
Most of the negatives of Bollywood revolve around its decoration and location. It is tucked into the corner of a strip mall and is hard to see while driving by. Walking into the restaurant, we noticed that the decor  was very sparse and the layout was a bit confusing, which is understandable since it's a new restaurant. When we tried to find a restroom, we ended up walking into a pantry. Despite these "obstacles," our food came quickly and provided a very different story.
The chicken curry we ordered smelled terrific and gave a good impression even before we tasted it. The goat curry came shortly after. Surprisingly, both dishes included a significant amount of meat, contrary to most Indian restaurants that will skimp out on meat and deliver mostly curry. However, their meat to curry ratio was terrific and the dishes tasted great with naan. We also ordered the vegetable biryani, a rice dish that is cooked with many spices and vegetables. The dish was flavorful and surprisingly spicy, as most restaurants in the area tone down the spice to accommodate a larger group of people. 
The prices for the dishes were pretty decent, with the curries being below $15 and the biryanis being under $10. The portions were plenty to share, and most of the dishes came with rice. The whole process, from ordering the food to paying, took about an hour, and we left the restaurant feeling extremely satisfied.
Bollywood is definitely one of the better Indian restaurants in Ventura County and deserves more attention. Seeing as it is a new restaurant, hopefully business will pick up once people become aware of its opening. Although the aesthetics of the restaurant were lacking, the food that we had was stellar, and we would recommend Bollywood to anyone craving a trip to India.