Terror strikes at Oxford High School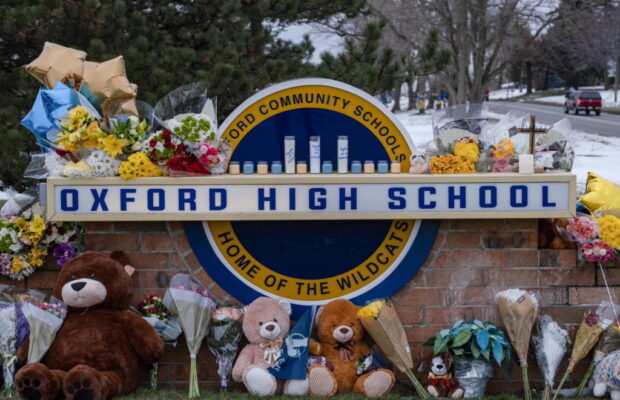 Oxford High School, a school in Oakland County, Michigan, was the site of another school shooting on Nov. 30. The gunman, Ethan Crumbley, a 15-year-old Caucasian male, opened fire and shot 11 people, killing four and seriously injuring the seven others. Crumbley was charged on Dec. 1 with four counts of first-degree murder and one count of terrorism causing death. He was charged as an adult and if convicted, he may face life in prison.
The students who were killed included Hana St. Juliana, 14; Madisyn Baldwin, 17; Tate Myre, 16; and Justin Shilling, 17. Shilling was taken to the hospital, but died the morning of Dec. 1 at the hospital. Although there are no more victims in the ICU, some have to stay in the hospital for rehabilitation.
The morning of the shooting, Crumbley drew an alarming note at school resulting in his parents being called to the school. The note depicted images of a gun, a person who had been shot and a laughing emoji, with the words, "Blood everywhere," and "The thoughts won't stop. Help me." Crumbley's parents had responsibility in preventing Crumbley from hurting others, as they did not bring him home from school that day. Crumbley also had open access to the gun used in the shooting, as the parents bought it for him as an early "Christmas present," and kept it in an unlocked cabinet. Considering this, they were charged with 4 charges of involuntary manslaughter and both face a maximum sentence of 60 years if convicted.