Ed-aid program exposes students to teaching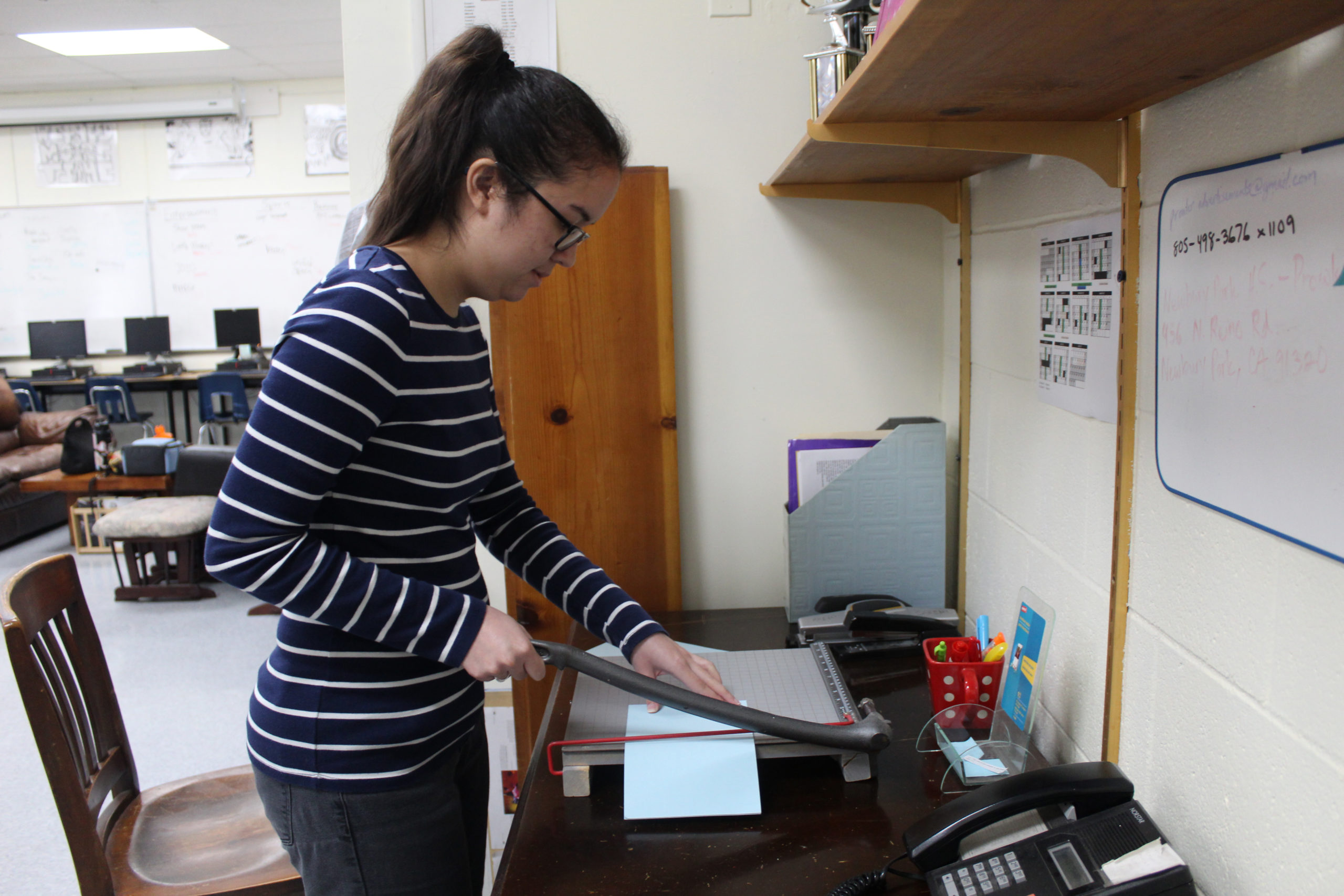 Although teenagers know what it is like being a student, most do not know what it is like being a teacher. The Ed-aid program at NPHS accomplishes just that. By enrolling in the class, high school students are given the opportunity to teach and gain hands-on experience working with younger kids.
Kelly Welch, assistant principal, states that the Ed-aid program has been around for over 15 years. "The program has been around as long as I've been here… and I know it's been around longer than that," Welch said. Students that are enrolled in the class earn elective credits by going to local elementary schools and helping the teachers with instruction. "The idea is that students that choose to be an Ed-aid are doing it because they're interested in maybe going into the teaching route," Welch said.
Maeve Allen, senior, has been an Ed-aid for two years and joined because she was interested in working with children. "I want to be a child psychologist, (so I thought) it'd be a great way to learn more about how they think," Allen said. Allen goes to Walnut Elementary School regularly and helps kindergarten students. Along with teaching them spelling and assisting with arts and crafts, she helps students that are dealing with separation anxiety. "They can write a sweet little note to their parents about it to make them feel better… I have a nice communication line with parents to help them," Allen said.
Nick Guerin, career education coordinator, is in charge of the NPHS Career Majors Program. He says that students who participate in the Ed-aid program can earn credit for the program. "If a student wants to be a teacher and they're doing the Ed-aid program, then absolutely it's a connection for the Career Majors program," Guerin said. He recommends the Ed-aid class for those who are interested in pursuing a career that involves working with children. "Teaching is teaching… even if someone wanted to teach, you know, IB philosophy or IB biochem… being able to interact with elementary age students would be a good experience," Guerin said.
After two years of experience, Allen believes that being an Ed-aid has motivated her to pursue her dream career. "I feel like I am making a difference and I can continue to do that even after high school," Allen said.