China rocked by wave of protests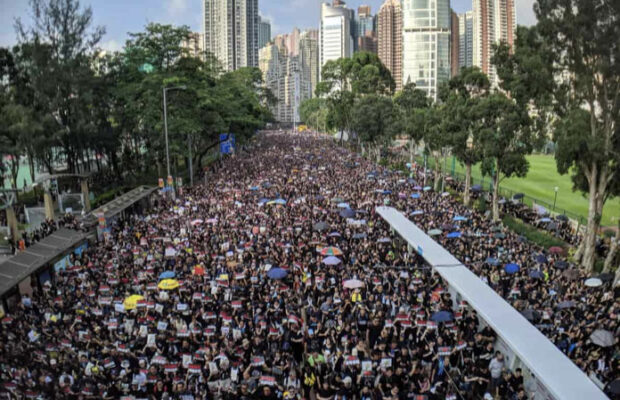 Over the past several weeks, thousands of Chinese citizens took to the streets to protest against the repression and totalitarian rule of the Chinese Communist Party (CCP), who have ruled the vast country unopposed since 1949.
The protesters took to the streets using blank paper, which has become an iconic symbol used by dissidents in totalitarian regimes. Blank paper is used in order to escape censorship laws and the draconian punishments that come with breaking them.
The protests come as China has relaxed its strict zero-COVID policy, which required masks and negative tests to enter any public space. These restrictions were among the harshest anywhere in the world, and the government lightening them led many citizens to question whether their government should have been allowed to implement these policies in the first place.
Some protesters even began demanding the resignation of Xi Jinping, president of the People's Republic of China since 2013. This is likely due to the fact that Xi was chosen by the CCP in a party-members-only referendum. This puts China in stark contrast to most other totalitarian states, as the majority of them still hold rigged general elections. While the Chinese Communist Party has nearly 100 million members, China is a country of over 1.4 billion citizens, making voting restricted to a small elite.
Given the international influence that China holds, the protests drew in many foreign spectators. Canadian Prime Minister Justin Trudeau has voiced his support for the protesters. However, he has drawn criticism due to his own harsh guidelines and punishments, such as freezing the bank accounts of those who protest his restrictions. The Biden administration also offered their support to the protests. "We've long said everyone has the right to peacefully protest, here in the United States and around the world. This includes the PRC," the Biden administration said. Overall, throughout the West, a general attitude of sympathy was felt toward the demonstrators and, in some cases, this was joined by open disdain for the government.